MAFS Celebrates Asian Heritage Month's Gala Dinner
Naperville, IL: It was cross-border love and harmony that marked Metropolitan Asian Family Services'Asian Heritage Month and mini fundraising gala dinner grand success on May 31st, 2014 at Naperville Senior Center located at 1032 E Ogden Ave.
The hall was packed with prominent dignitaries including elected officials, Board Members of MAFS, volunteer, work force, seniors' members from various centers, and guests. The celebration started with social hour and it was followed by lamp lightening ceremony which was performed by Swami Parmeshanandaji from Bharat Sevashram Sangha of Aurora, IL, along with Board Members of MAFS and other prominent dignitaries present.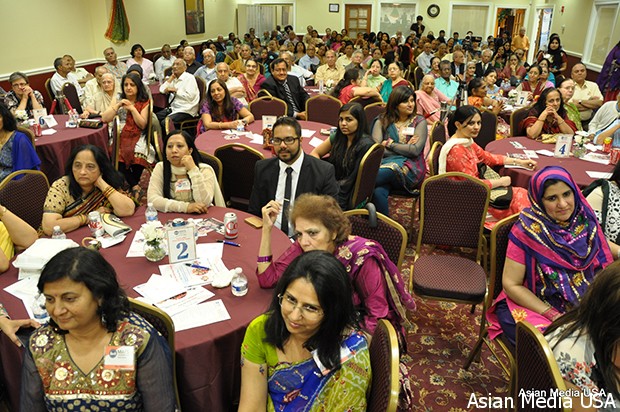 Dr. Firdaus Jafri – President, MAFS welcomed guests. She praised Mrs. Kumar and staff efforts to deliver solution and to bring much needed social services to the community. She also appealed to donate generously to help MAFS to continue and expand its activities.
Keynote speaker Ms. Dorothy Miaso, Executive Director of Literacy Volunteers of America, IL informed the crowd, how Mrs. Santosh Kumar's philanthropic nature helped Literacy Volunteers of America with her time, skills and resources 25 yrs ago as Vista Volunteer, although she was newly immigrated to United Stated at that time. She also gave her legal skills to shape after school program for women inmate in Dwight Women Prison to meet and help their children while they are waiting for trial or acquittal. Miaso impressed with MAFS & UMAS plethora of services and congratulated Mrs. Kumar, Board members and staff for providing such quality social service to its population. She said that MAFS plays a pivotal role to navigate the tangled web of service delivery system. She summed- up with the 'power of one' quote, and praised Mrs. Kumar for providing all needed services to the community all these years, which she couldn't envisioned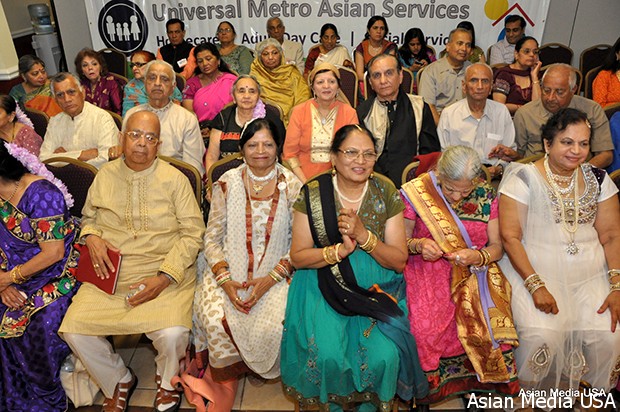 Chief Guest, Honorable Ausaf Sayeed, Consul General of India in Chicago graced the occasion with his wife and states that he is very impressed with the plethora of social services provided by MAFS to the immigrant population of India and its neighboring countries. He extended his blessing and support to the MAFS and Mr. & Mrs. Kumar in serving the community in all front.
George Pradel, Napverille Mayor congratulated the MAFS team for doing great work for the immigrant population in Naperville.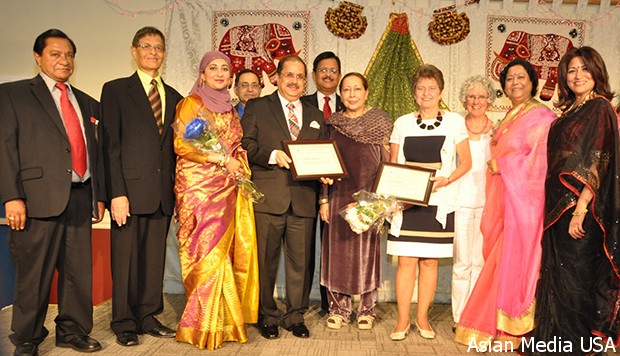 Krishna Bansal, Chairman for the Indian Community Outreach Mayor's Office City of Naperville, congratulated MAFS team for providing much needed services to the community. He also said that he thoroughly enjoys visiting every MAFS center. Mr. Bansal is also contesting as State Rep from District 84, and so he urged the community to come forward and support him.
Speaking to over 300 guests, Mrs. Kumar pointed out her initial obstacles and challenges in the Unites States that led her to establish a MAFS organization for the immigrant community. She urged the community to come forward and take active part in this charitable cause of giving back to those in need. Mrs. Kumar thanked Mr. Kumar and other collaborative services such as Metro Family Clinic, Metro Home Health, and Universal Family Services for supporting and nurturing MAFS to provide core integrated services.
Naren Patel, Vice president of MAFS, congratulated the MAFS team for serving the needy in the Chicagoland Area and extended his full support to this charitable cause.
Ms. Dorothy Miaso was honored with the Community and Educational Impact Award and Ausay Sayeed was recognized with the Public Service Award.
Other prominent dignitaries that attended were Stephanie Kifowit State Rep, 84th District, George Pradel, Naperville Mayor, Laurie Nowak, Du Page – Distrcit 5, Bob Peickert- Chair, Democratic Party of Du Page County, Nasir Jahangir- 2nd Chair Democratic Party of Du Page County, Paul Fessenbecker DPDC 3rd chair, Sarbani Chowdhury- Co chair of DPDC women and minority committee, Jean Kaczmarek Candidate for Du Page County Clerk, Mike Quiroz- Candidate for Du Page County Clerk and MAFS board members.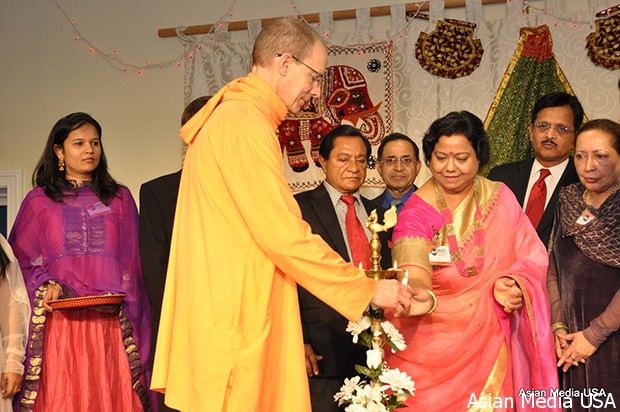 Pooja and Radha Thakrar, mesmerized everyone with their Bollywood dance performances. Meeti Vyas touched everyone's heart with her mellifluous voice. The seniors of the Chicago Adult Day Care performed a very entertaining and engaging skit named Atut Shraddha. Seniors from the Niles location presented "Khani Ghar Ghar Ki". Naperville seniors fascinated everyone with "Medley Dance", a performance on yester Bollywood songs. Chalte Chalte, another classical Bollywood dance, was performed by the Naperville and Carol Stream seniors. Bipinchandra Sanghavi, a Carol Stream senior, left few eyes dry with his songs.
Surendra Brahmbhatt, a Niles senior, surprised everyone with his magic show! However, the greatest attraction of the evening was Shyam E Bahaar – A Musical Show by Swar Sarita, music group from Bombay, India. The singers were Samsuddin Vaghela, Madhuri Goswami, and Kunal Mahant who were accompanied by musicians, Jayesh Raval and Pankaj Raval. They enthralled everyone with pulsating Bollywood numbers and also mesmerized all with a variety of nostalgic, old songs.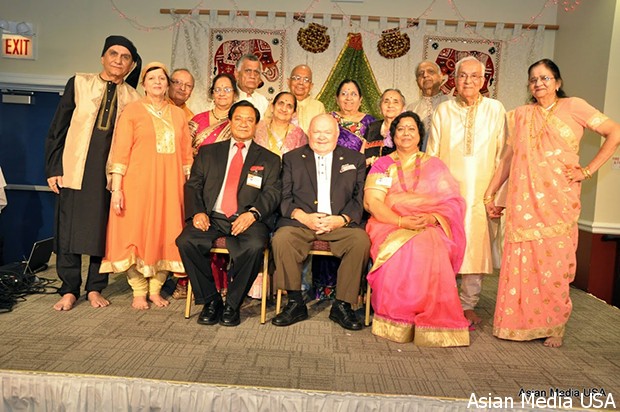 The celebration culminated with Vote of Thanks which was delivered by Ms. Beena Patel – Secretary, MAFS. And it was compered by Neelam Desai, Naperville Manager and Jahnavi Bavisi, Niles Manager. Seniors and staff members also rejoices the evening by celebrating recent overwhelming triumph of Prime Minister Shri Narendra Modi in India's election.