Dr Ghanshyam Pandey Receives Distinguished Faculty Award
Chicago IL: Dr. Ghanshyam Pandey, Professor of Psychiatry and Pharmacology at the University of Illinois , College of Medicine at Chicago , was selected for the 2014 Distinguished Faculty Award.
The citation of the award read: "This honor is in recognition of the international recognition you have brought to UIC through your exceptional research on the neurobiology of mood disorders and suicide. Your work has led to original discoveries by elucidating the molecular and cellular nature of abnormalities associated with the pathophysiology of mood disorders and suicide, and you are considered a world-wide leader in the field of biological psychiatry. Throughout your career you have made substantial contributions to the programs of the Department and the College, and on behalf of the Collage and the University I extend my warmest appreciation and thanks."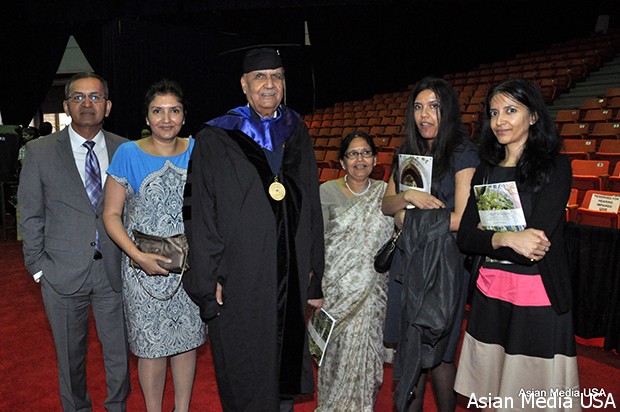 Professor Pandey received the medal for this award in a Commencement ceremony of the UIC College of Medicine held on 9th of May, 2014 at the UIC Pavilion.
Dr. Pandey has conducted extensive research aimed at understanding the neurobiology of depression and suicide, which could be used for targeting better treatment for these disorders and for an early identification of the people with these diseases.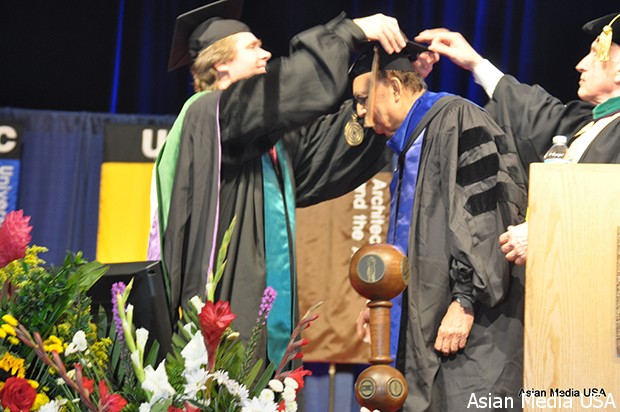 Dr. Pandey also received the Researcher of the Year award from the University of Illinois at Chicago in 2011.
Dr. Pandey was also honored by the American Foundation for Suicide Prevention for his significant research in the understanding of pathophysiology of suicide which has significant impact in the prevention and treatment of suicide.
For the last several years Dr. Pandey has studied the role of biochemical factors associated with suicide in postmortem brain samples obtained from suicide victims and normal controls. In an initial study, he showed that one of the receptor subtypes of a neurotransmitter serotonin is highly expressed in the postmortem brain of suicide victims compared with normal controls. He also reported that this particular receptor is also higher in blood cells of suicidal patients compared with non-suicidal patients and normal controls. These studies not only indicated a biochemical abnormality in suicide, but this could potentially be used for early identification of suicidal patients. His subsequent studies focused on examining the physiological consequences of this abnormality and have shown that this abnormality is also associated with several important genes, including growth factors required for maintaining the structural integrity of the brain.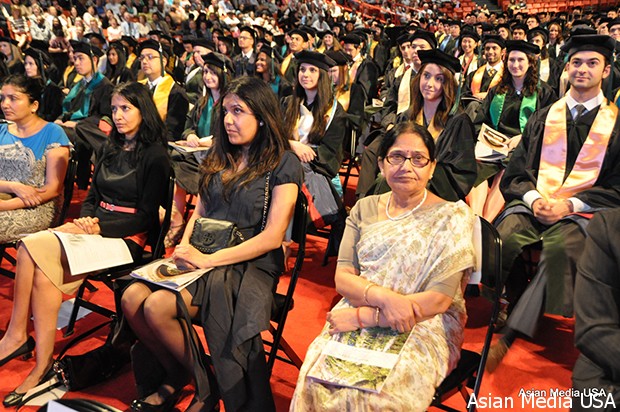 Stress and depression are important risk factors for suicide. Dr. Pandey has also been investigating the role of stress hormones and immune factors in suicide. He has shown that the mechanism by which levels of stress hormones are regulated is compromised in the brain of suicide victims. He has also shown that those chemicals which regulate the immune function are abnormally expressed in the brain of suicide victims.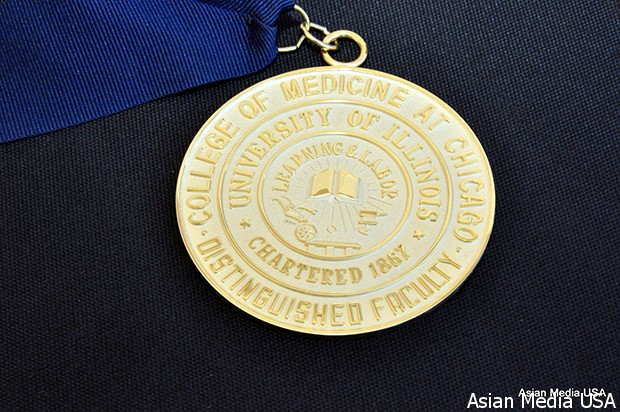 Dr. Pandey is currently Professor in the Department of Psychiatry and Director of the Mood Disorders and Suicide Research at the College of Medicine, University of Illinois at Chicago.