Hari Om Mandir raised fund for installation of Hanuman Ji Murti
Chicago IL : Hari Om Mandir organized its annual 'Fund Raising Dinner-2013' at India House-Banquet hall, Schaumburg, IL on Saturday, September,28 from 6.00pm to 11.00 pm. Close to 200 devotees, friends, and well-wishers attended the event. We had a great combination of entertainment and fundraising. Every one present took interest in making this a successful event.
Fundraising Chairman Indrajit Sarkar, greeted everyone present and thanked both the boards for their continuous support. He also took a moment to remember all the founder members who provided their hard work and contribution to provide us such a beautiful place of worship. He also spoke on the progress of the temple this year and thanked all the devotees for their generous donation. Board of Trusty , Chairman Mr. Ayodhia Salwan, recognized the efforts put in by the fundraising committee led by Chairman, Mr. Indrajit Sarkar to make this a memorable event. The entire committee deserves appreciation for their nonstop dedication. He also congratulated Mr. Brij Sharma, the President of the Executive Board, and his entire council for their hard work. They continuously conducted new programs for the benefit of devotees. He also talked about the arrival and installation of Shri Shiromani Bhagat Hanuman Ji Murti in the temple. The celebration of Hanuman Ji Sapthahik Yagna is scheduled from 14-October to 20-October of 2013. President Mr. Brij Sharma said Hari Om Mandir has been continuously growing since its beginning. Just last year alone new parking lot was added, old parking lot was resurfaced and lighting of the parking lot, new traditional Hindu Temple Gate was erected.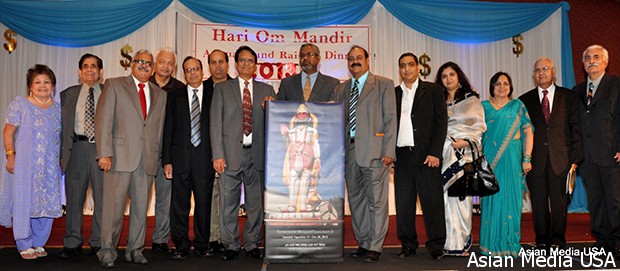 A grand program was organized mixed with Bhangra dance by Tushar & group and singing performance by Raju Bankapur, Pratibha Jairath, Gaurav Khanna, Priyanka Khanna with MC Gayatri Rathod and DJ Saif Ali. The india house food was excellent as always. We excelled in every area of activity and are proud to have rave comments on the well-organized fundraiser.
Devotees recognized and praised the progress of the temple and donated generously for the upcoming projects. Team has assured that every penny of our devotee's hard earned money will be used to provide better facility and place of worship for us and our children to learn about our cultural heritage and preserve Hinduism in this land far away from our home.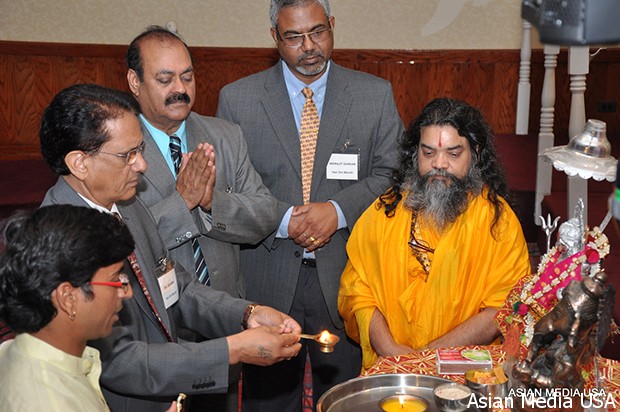 Executive Board:
Brij Lal Sharma;President, Indrajit Sarkar; Vice President, Sneh Chaudhary; Secretary, Vikas Choudhary; Treasurer, Jeetu Patel; Special Events, ShamTaxali; Property Management, Ramesh Bhardwaj; Publication & Parking, Anshu Paul; Education, Usha Verma; Food & Prasad. Board of Trustees: Ayodhia Salwan; Chairman, Sham Rawal; Vice Chairman, Mohan Karamchandani; Secretary, Krishan Lal Tejpal; Nirmal Bagga; Vipul Srivastava; Satish Chander; Amar Singla Priests: Shastri Yogesh Pandya & Pt.Dinesh Kumar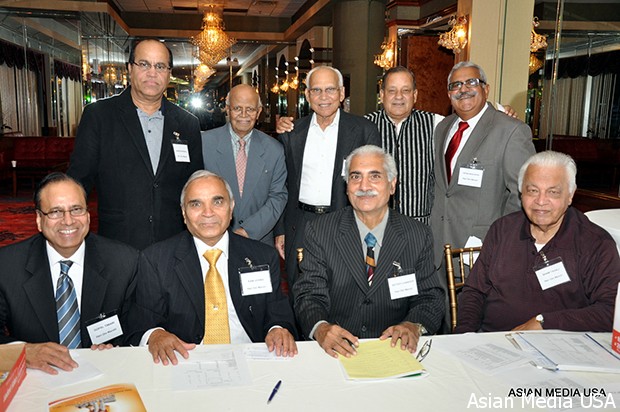 About Hari OM Mandir
Hari Om Mandir located at DuPage County in the heart of Chicago land. The Mandir has statues of all major North Indian Gods & Goddesses. Every Sunday there is a Havan and general congregation followed by Aarti and Bhojan Prasad. On every first Saturday of the month we have Devi Jagran from 7 – 10pm. Every Monday there is Shiv Puja and every Tuesday we have Hanuman Challis Path. There are two learned priests available in temple, for Poojas, Havan, Kathas etc in the temple and at home. Please visit Hari Om Mandir at 6N020 Medinah Rd, Medinah, IL Phone: (630)980-0900 http://www.hariommandir.org/