Chicago Desi Karaoke Group presents Musical Dhamaka Night
Chicago IL: Over 50 people gathered to celebrate old and new Bollywood songs on Saturday evening, September 14, 2013 at Saffron Indian Restaurant, 602 West Wise Road, Schaumburg, IL. Organized and presented by Ishaan Ahmed and Pramada Pathak of Chicago Desi Karaoke Group (CDKG), this "Musical Dhamaka Karaoke Night" was coordinated by Sanjay Varghese and Vipin Gulati. Ten singers, both amateur and professional, sang Bollywood songs nonstop from 7:30 till 11:30AM. The admission fee of $20 included vegetarian and non-vegetarian fare.
Ishaan Ahmed began by singing "Tum Agar Saath Dene ka Vaada karo"by Mahender Kapoor from the movie Hamraaz; Sanjay Varghese "Akele Akele Kahan Ja Rahe Ho" by Mohammed Rafi from An evening in Paris; Vipin Gulati "Tere Chere pe wo jaado hai" by Kishore Kumar from Dharmatma; Pramada Pathak and Sanjay Varghese "Tujhe Deka to ye Jaana Sanam" by Lata Mangeshkar and Kumar Sanu from Dilwaale dulhaniya le jayenge; Ramesh Chalam "Raat kali Ek Kwaab mein ayee" by Kishore Kumar from Budha Mil Gaya; Nipa Shah and Ramesh Chalam "Dekha ek khwaab to ye silsile hue" by Lata Mangeshkar and Kishore kumar from Silsila; Mukesh Shah "Lakhon hai nigah mein zindagi ki rah mein" by Mohammed Rafi from Phir wohi dil laya hoon; Swathi Kamaraju "Kaisi Paheli Zindagani" by Sunidhi Chauhan from Parineeta; Hina Trivedi "Chura liya hai tum ne jo dilko" by Asha Bhonsle from Yaadon ki baraath; ending with Vrushali and Ishaan Ahmed "Kya khoob lagi ho" by Kanchan and Mukesh from Dharmatma.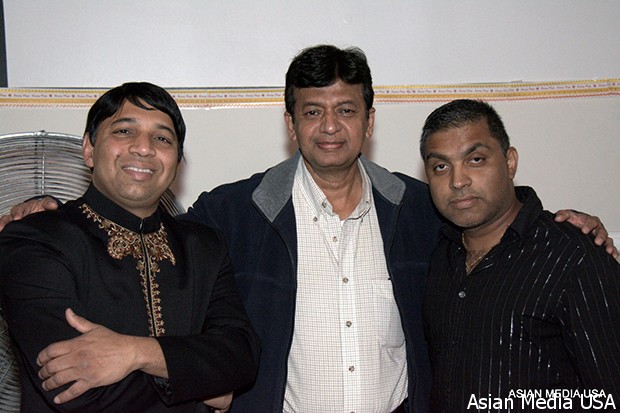 Started by Varghese and Gulati in July 2009, CDKG (www.meetup.com/Chicago-Desi-karaoke-group) is the first karaoke group in Chicagoland. Its purpose is to bring together people with a shared interest in performing or listening to Hindi songs and music under the same roof, and also to bring forth the hidden talent of each member. In the past few months, CDKG has supported and organized such meet ups and community events in different venues across Chicago and its suburbs, and encourages people to join and discover their own talent.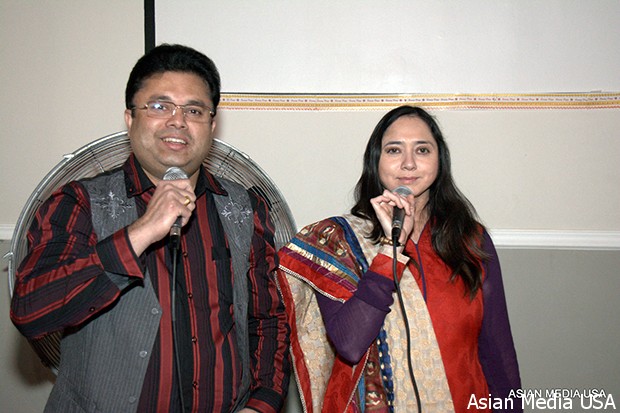 Ishaan Ahmed is a singer, comedian, and actor since his childhood. In the past few months, he performed on stage before Bollywood singers Sharada, Sniti Mishra, and Bollywood musician Hitesh Master, who has praised his renderings of Mahender Kapoor and Mohammed Rafi.