Sounds of Sacred Music rendered by Amjad Sabri
Chicago IL: Bharde Jholi Presented "Mehfil –E-Sama & Ghazal", a Special Performance by Famous Qawwal Amjad Sabri, Son of the Legend Gulam Fareed Sabri, on Friday, September 13, 2013 at The Meadows Club, 2950 Golf Road Rolling Meadows, IL.
Bharde Jholi is a group formed by Four likeminded friends with a view to present various programs. They are: Aqeel Akhtar, Ahmed Karim Jangda, Abdul R. Jangda, and Abdul Wahid Karim.
" Mehfil- E Sama & Ghazal" started with welcoming by Amin Haider Principal and MC of the evening. He introduced 'Bhar De Jholi Group and also introduced Amjeed Sabri. Amjeed Sabri visited Chicago after lapse of 7 years in the same place, accompanied by Vocalist- Mohammed Salim Sabri and Talha Sabri, they were ably supported by Pervaiz Bijli on Dholak; Jamil Tampoo on Tabla and Dholak and Robin Jon on Key Board.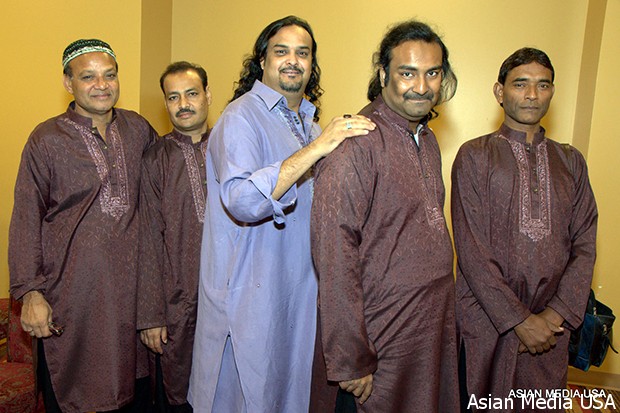 Amjeed Sabri literally mesmerized the personified audience so much so that they were made dance on every songs and also made them rain Dollars in appreciation. He sang many wonderful songs lik, 'Bharde Jholi' 'Mera Koi Nahi Tere Siva Allah' Ye Shaadi Hai Mere Maulaki' 'Mohe Angana Angana Apu Khwaja Mere' 'Piyaki Shadi Men Tan Man Dhan' ' Bat Purani Hai- Ek Kahani Hai Phir Bhi Mera Man Pyasa' and like these.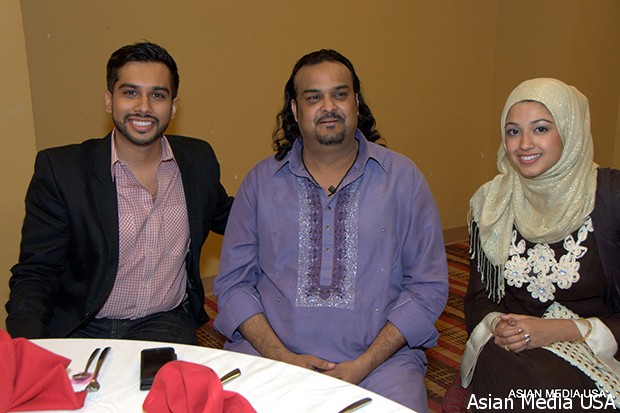 Fortunately Ibrahimbhai, known as Mohammed Rafi of Pakistan was present and on request he also sang two songs full of ptriatism 'Allah MeriDua Mere Khuda Tu Mere Vatanko Rakhna, Jamanki God Rangse, Umangse Bhari Rahe and 'Badi Durse Aaye Hai pyar Ka Tofa Laye Hain'
Qawwali is the traditional form of Islamic song found in India and Pakistan the word Qawallis is derived from the Arabic word Qaol which means "axiom" or "dictum". A qawwal is one who sings qawwali, or the dictums of the prophets and praises of God. The Qawwali is closely linked to the spiritual and artistic life of northern India and Pakistan.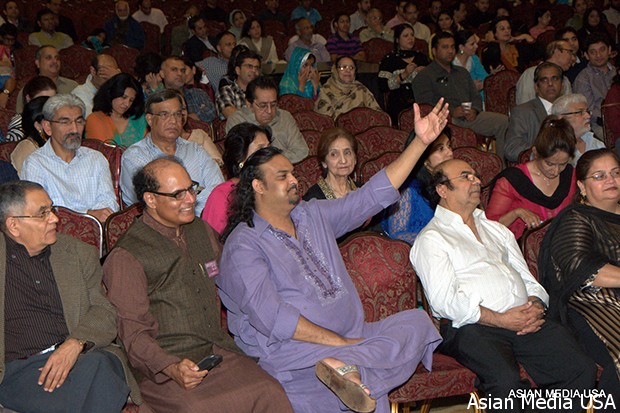 Amjad Sabri deserve credit for breathing a new life into the art of singing qawwali. The man sings with such passion that sometimes people get immersed in his art and tend not to notice his extraordinary range of voice. Recently, Amjad was on a local TV doing special Ramzan Show, where he sang with such fervor that it mesmerized not just the people on the set but also the viewers. "Sabri Brothers became the first exponents of Qawwali to the West in 1975, when they performed at New York's "Carnegie Hall" A great honor indeed!
The Sabri brothers learnt music from their father, Ustad Inayat Sen Sabri. He trained his sons in Qawwali and North Indian classical music. Their first public performance was at the annual Urs festival of Hazrat Peer Mubarak Shah in Kalyana in 1946. The family moved from Kalyana India to Karachi, Pakistan following the Partition of India in 1947. Maqbool furthered his knowledge of music under Ustad Fatehdin Khan, Ustad Ramzan Khan, and Ustad Latafat Hussein Khan Rampuri. With the help of his father, Maqbool formed a Qawwali group at the age of eleven. Soon afterwards, Ghulam Farid, who was then performing with Ustad Kallan Khan's Qawwali party, joined him and became the leader of the party, which soon came to be known as Sabri Brothers.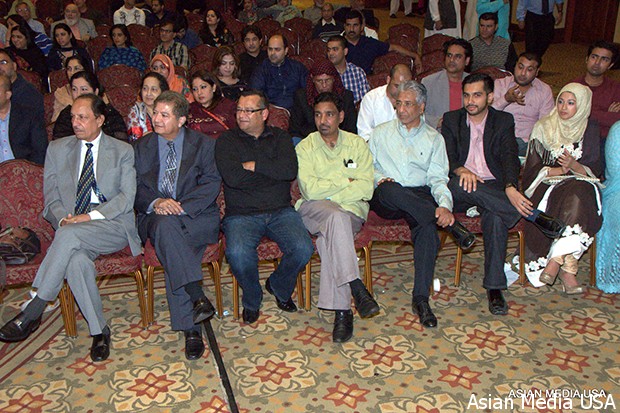 Their first recording, released in 1958 under the EMI Pakistan label, was the Urdu Qawwali, Mera Koi Nahin Hai. Their later hits included Tajdaar-E-Haram (King of the Kaaba, 1975) and Balaghal Ula Be Kamalehi (Reaching the Highest Heights Through Perfection, 1977). They were the first exponents of Qawwali to the West, when they performed at New York's Carnegie Hall in 1975. They played the Womad festival in the UK in 1989 – one of a series of appearances there – and released the album Ya Habib (O Beloved) on Peter Gabriel'sReal World Records label the following year. The Sabri Brothers is the only qawwali troupe which has a "first class" status in the Pakistan Television Corporation. Popular film and recording artists in Pakistan, the Sabri Brothers troupe has toured Europe, Asia and the Middle East. In 1970 the Government of Pakistan sent them to Nepal as representatives for the royal wedding. In 1975 they performed in the United States and Canada under the auspices of The Performing Arts Program of The Asia Society. In June 1981, they performed at the Royal Tropical Institute in Amsterdam. The group is now led by Mehmood Ghaznavi Sabri.
In April 1978, the album Qawwali was recorded in the United States, while the Sabri Brothers were on tour. The New York Times review described the album as "the aural equivalent of dancing dervishes" and the "music of feeling." To devote an album entirely to the Persian poetry of Jami, a luminary of the Sufi Tradition, was an ambition he had always cherished. Ghulam Farid Sabri did the recordings of Kalam By Maulana Abdul Rehman Jami in July of 1991 at the SFB studios in Berlin, but the CD sadly was not released while he was still alive until in 1995. Thus, "Jami" becomes a memorial not only to the Persian poet, but also to the Pakistani "Qawwal." In 1996, they performed at the Brooklyn Academy of Music Next Wave Festival, as part of a double-bill with alt-rockers Corner shop. On November 17, 2001 they performed in DOM at ON THE CARPET Oriental Culture Festival.
Several of their qawwalis have featured in films. Mera Koi Nahin Hai appeared in the 1965 film Ishq-e-Habib, Mohabbat Karne Walo in the 1970 film Chand Suraj, Aaye Hain Tere Dar Pe in the 1972 film Ilzam, Bhar Do Johli Meri Ya Muhammad in the 1975 film Bin Badal Barsaat, Teri Nazr-e-Karam in the 1976 film Sachaii, Tajdar-e-Haram in the 1982 film Sahaaray, and Aftab-e-Risalat in the 1977 Indian film Sultan-e-Hind.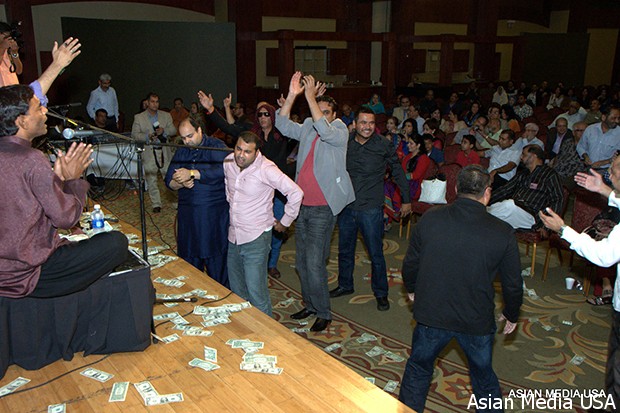 Event Sponsors were: Lazzat Restaurant & Banquets, Pita House Restaurant, Nayab Meat Indo-Pak Food, Parent Petroleum Inc., Italian Express, KFC, Aria Lounge; S.K. Heating and Cooling; Centaury Contractor; Shahi Nihari; Bhatti and Associates; Econo Heating; New York life Insurance Company; Kha;id Pak Toura & Travels; First Chicago Tax Services; Exotic Motors; Masha Allah Meat Grocery & Restaurant; Taza ZU.Com; G.M. Realty; R.K. Travel; Guidance Financial-Guidance Residency; S.E.S Electric; The Meadows Club; Sabri Nihari-Fine Pakistani Restaurant; Taj Sari Palace; Floorist on Forest; Kamyab Mart.