American Red Cross Blood Drive By Sai Mandir
Asian Media USA ©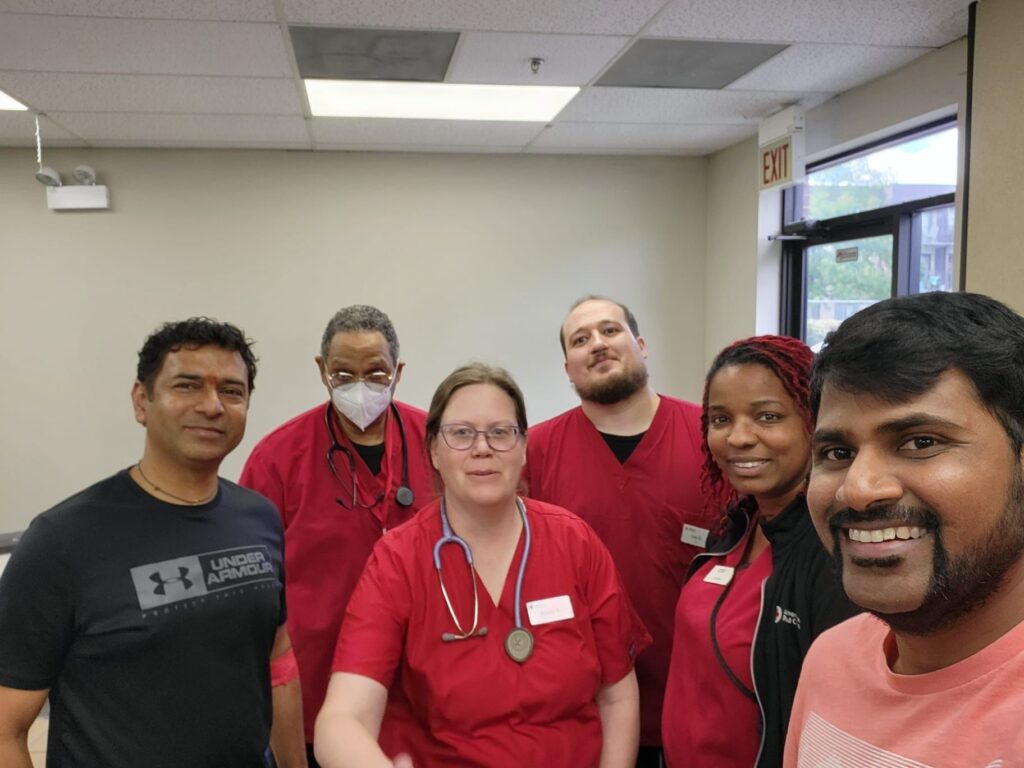 Chicago IL: In a heartwarming display of compassion and community spirit, Shri Shirdi Sai Mandir , Rolling Meadows, IL hosted a blood drive in association with American Red Cross Society on Sunday, October 15th, 2023 which left an indelible mark on the local community. The event drew participants from all walks of life who came together to make a difference in the lives of those in need.
The sacred halls of Sai Mandir became a sanctuary not just for spiritual solace but also for the noble act of donating blood. The drive, organized by the temple volunteers, saw an incredible surge in participants, showcasing the unwavering commitment of the community to saving lives.
Sai Mandir's blood drive is a testament to the potential for goodness with humanity and the difference that can be made when we come together for a common cause. As the event concluded, smiles and gratitude filled the air and the temple's premises resonated with the collective hope for a brighter, healthier future.
Photographs and Press release by: Staff writer
Suresh Bodiwala
Chairman
Asian Media USA
Cell: 847-420-4789
E-Mail: bodiwalasuresh@gmail.com
Disclaimer: Asian Media USA
Asian Media USA press releases are event oriented and published after careful review and examination of the contents without bias or without being influenced by race, color, nationality or religious persuasion. In other words we are completely neutral according to generally accepted journalistic principles and long established conventions governing Newspaper reporting. Any use or disclosure of the contents of either is unauthorized and may be unlawful. All liability for viruses is excluded to the fullest extent permitted by law. Any views expressed in this message are those of the individual sender, except where the sender states them, with requisite authority, to be those of the Asian Media USA. If for any reason including but not limited to prior written authorization, Newspaper or similar entity do not give the credit for the content and photographs, Asian Media USA reserve right to take legal action to prosecute for violating copy right law to the fullest extent of the law.