Gaura Purnima, the holy appearance day of Lord Caitanya Mahaprabhu was celebrated with fervor and gaiety at the International Society for Krishna Consciousness (ISKCON)
Asian Media USA ©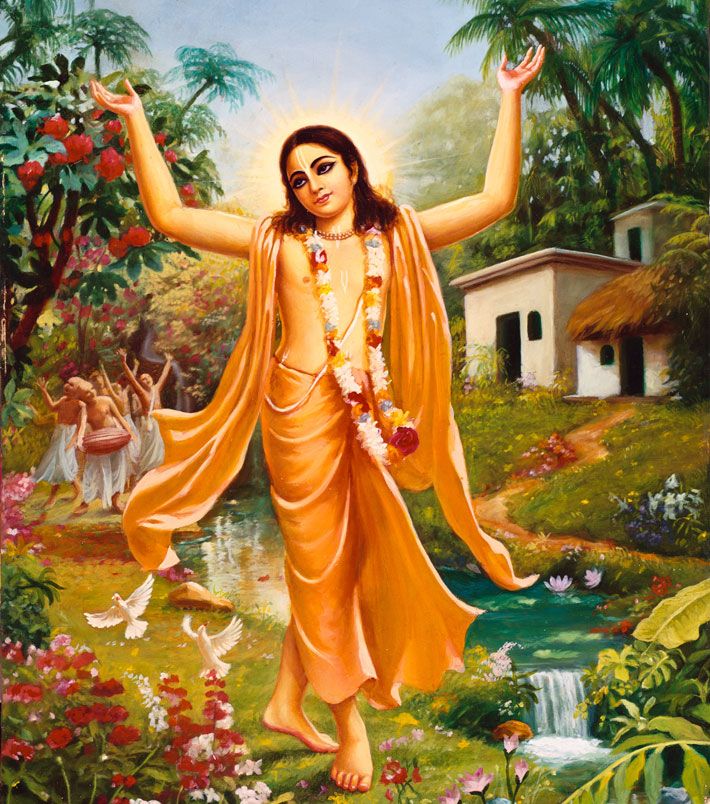 Chicago, IL: Gaura Purnima – the holy appearance day of Lord Caitanya Mahaprabhu – was celebrated with fervor and gaiety at the International Society for Krishna Consciousness (ISKCON), popularly known as the Hare Krsna Temple, at 1716 W Lunt Avenue, Chicago, IL. Hundreds of Numerous people including devotees from various backgrounds, nationality, race and religion attended the grand celebration at the temple on Monday, March 6th 2023.
Shri T. D. Bhutia, The Deputy Consul General, Consulate General of India, Chicago graced the occasion and briefly addressed the gathering. "While Bhagavad Gita is a spiritual text, it is also a live book. We may belong to any country or follow any religion, but all of us are surrounded by problems on a daily basis. Whenever we stand on the crossroads of life like Arjuna, Srimad Bhagavad Gita shows us a solution to these problems through service and dedication."
ISKCON Chicago has been serving the Rogers Park community for the past 50 years. The temple is part of the global ISKCON community comprising 650+ temples and Bhakti Centers, farmlands, eco-villages and vegetarian restaurants.
The Hare Krsna movement traces its roots back 5,000 years and is centered on Bhakti Yoga – the Yoga of Love as laid out in the eminent Vedic scriptures such as, Bhagavad Gita and the Bhagavata Purana. ISKCON Chicago has been in the forefront of serving Chicago community for the past 50+ years. The temple is part of the global ISKCON community comprising 650+ temples and Bhakti Centers, farmlands, eco-villages and vegetarian restaurants.
Each week, the temple congregation hosts Sunday Feast featuring kirtan, dancing, chanting, meditation, and ending with satvik vegetarian meal. ISKCON Chicago also convenes frequent study groups, music and Sunday school classes for children, distributes food and spiritual books, hosts festivals and workshops, besides regular worship services in the temple.
Photographs and Press release by: Asian Media USA
Suresh Bodiwala
Chairman
Asian Media USA
Cell: 847-420-4789
E-Mail: bodiwalasuresh@gmail.com
Copyrights ©: Asian Media USA
No one shall download or otherwise duplicate the graphics, images, press release and written content from the PDF without our express written permission. Likewise, no one shall reuse the aforesaid things, as the same are the intellectual property of the Company, we hereby reserve all rights
Disclaimer: Asian Media USA
Asian Media USA press releases are event oriented and published after careful review and examination of the contents without bias or without being influenced by race, color, nationality or religious persuasion. In other words we are completely neutral according to generally accepted journalistic principles and long established conventions governing Newspaper reporting. Any use or disclosure of the contents of either is unauthorized and may be unlawful. All liability for viruses is excluded to the fullest extent permitted by law. Any views expressed in this message are those of the individual sender, except where the sender states them, with requisite authority, to be those of the Asian Media USA. If for any reason including but not limited to prior written authorization, Newspaper or similar entity do not give the credit for the content and photographs, Asian Media USA reserve right to take legal action to prosecute for violating copy right law to the fullest extent of the law.