The Federation of Indian Associations, Chicago (FIA) celebrated the 74th India's Republic Day with patriotic fervor.
Asian Media USA ©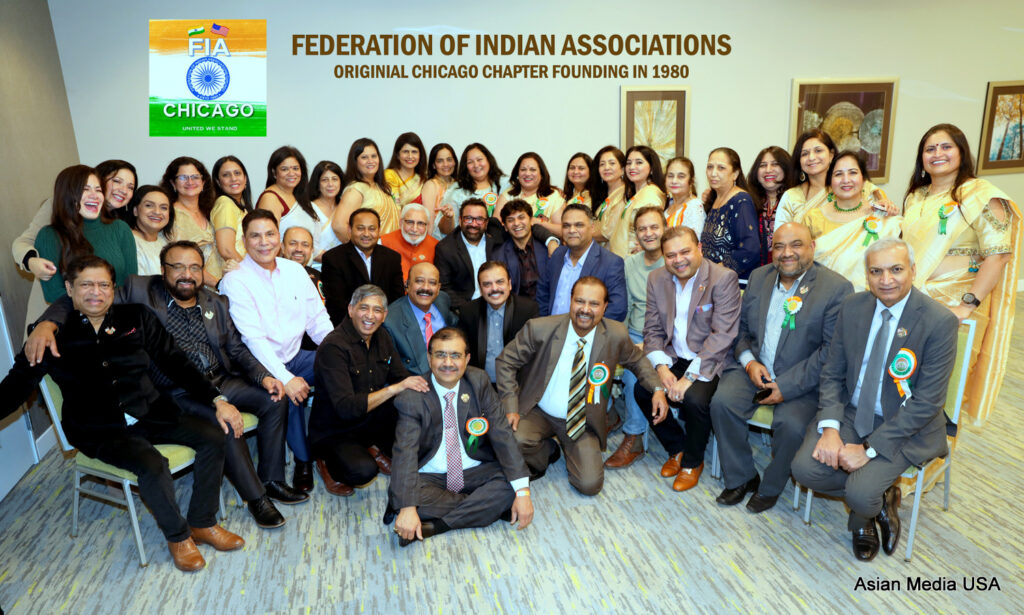 Chicago IL: India's Republic Day is an important event for all the Indians as the Constituent Assembly accepted the Constitution on January 26, 1949 and it went into effect on January 26, 1950. It's India's constitution adoption day and the country's transition to a republic on January 26th 1950.
Wow… Wow… It was an Amazing 74th India's Republic Day Celebration by Federation of Indian Association Chicago since 1980; FIA celebrates Republic Day every year in Chicago.
More than 350 people attended, 74th Republic Day was celebrated at Fairfield Inn & Suite by Marriott at Schaumburg, IL on Friday, January 20, 2023. The celebration started with the American and Indian anthem and lamp lighting by Deputy Consul General of India, Chicago – Shri T D Bhutia and with all the Honorable Guests, Community leaders, FIA trustees and Elected FIA President Dr. Rashmi Patel & Executive Committee team members.
Honorable guest Shri Raja Krishnamoorthy's shared importance of constitution and Republic Day celebration.
Installation and Oath Ceremony for Incoming President and Executive committee for 2023 was processed by Mr. Kantibhai S Patel – Election Committee Chair of FIA.
Shri T D Bhutia – Deputy General Consul of India, Chicago shared great insights on India's progress on several parameters and successful footprints of Indians at global level and across America too…
Dr. Rashmi Patel – President FIA since 1980 for 2023, shared his vision and idea to be implemented by the FIA elected team for the community benefits, development and creating an easy platform for accessibility in need or support for all walks of life…
Further, in the program, there were Patriotic Songs, an Indian traditional musical instrument "Tablas" by Ms. Sonali, the Indian Traditional dance "Kathak" performances by Ms. Gurmeet Marhas, and a team of Dancing Petals and a speech by FIA Youngistan – the youth wing on India's Scenarios before & after 1947 Progress and success stories of last decade by Ms. Mahek Patel followed by delicious Indian Traditional food was appreciated and enjoyed by one of them as feedback collected in person by EVP & Secretary of FIA…
Best part is people admitted that they really liked the event and noticed many good things in upcoming action, and they look forward to such value-added events from FIA Chicago.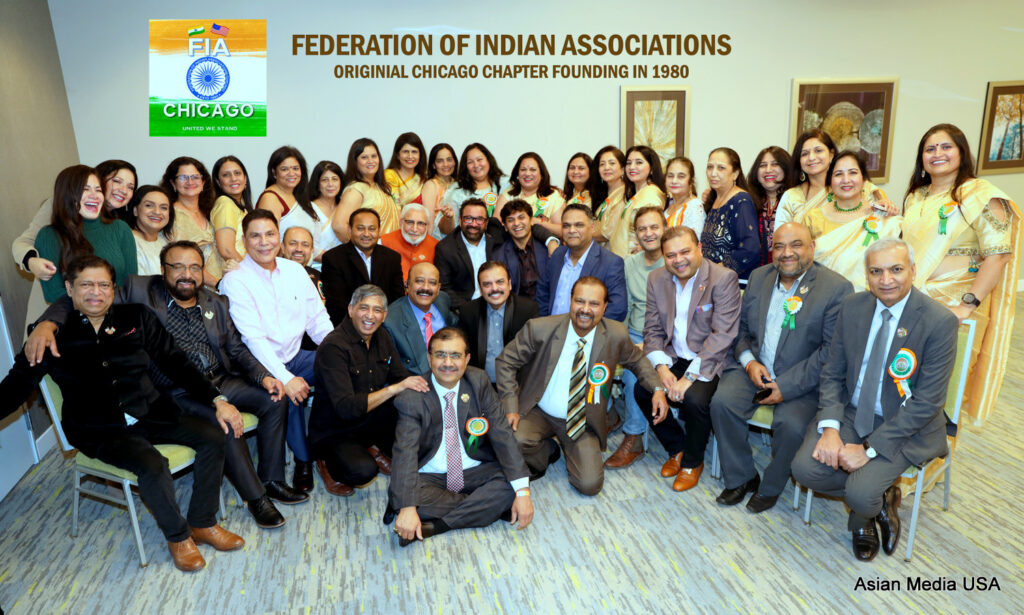 Photographs and Press release by: Asian Media USA
Suresh Bodiwala
Chairman
Asian Media USA
Cell: 847-420-4789
E-Mail: bodiwalasuresh@gmail.com
Copyrights ©: Asian Media USA
No one shall download or otherwise duplicate the graphics, images, press release and written content from the PDF without our express written permission. Likewise, no one shall reuse the aforesaid things, as the same are the intellectual property of the Company, we hereby reserve all rights
Disclaimer: Asian Media USA
Asian Media USA press releases are event oriented and published after careful review and examination of the contents without bias or without being influenced by race, color, nationality or religious persuasion. In other words we are completely neutral according to generally accepted journalistic principles and long established conventions governing Newspaper reporting. Any use or disclosure of the contents of either is unauthorized and may be unlawful. All liability for viruses is excluded to the fullest extent permitted by law. Any views expressed in this message are those of the individual sender, except where the sender states them, with requisite authority, to be those of the Asian Media USA. If for any reason including but not limited to prior written authorization, Newspaper or similar entity do not give the credit for the content and photographs, Asian Media USA reserve right to take legal action to prosecute for violating copy right law to the fullest extent of the law.