Telugu Association of Greater Chicago (TAGC), has celebrated this year Ugadi and Srirama Navami on April 16th,2022
Telugu Association of Greater Chicago (TAGC), the first Telugu organization in North America has celebrated this year Ugadi and Srirama Navami on April 16th,2022 at Hemmens Auditorium, Elgin. TAGC is devoted to the awareness and promotion of Telugu Heritage and Culture in the Midwest region headquartered in Chicago, the association was originally founded in 1971 and it recently completed its golden jubilee celebration and entered its 51st year.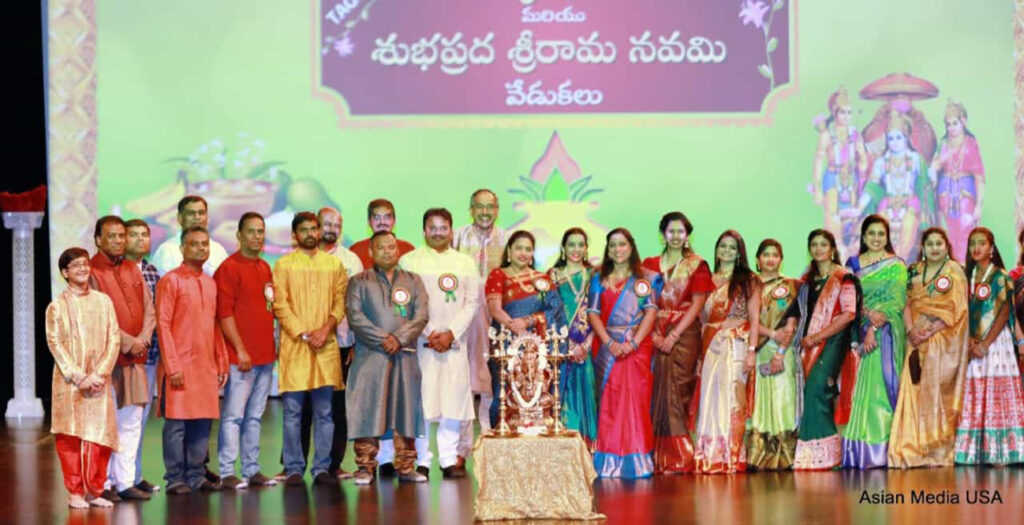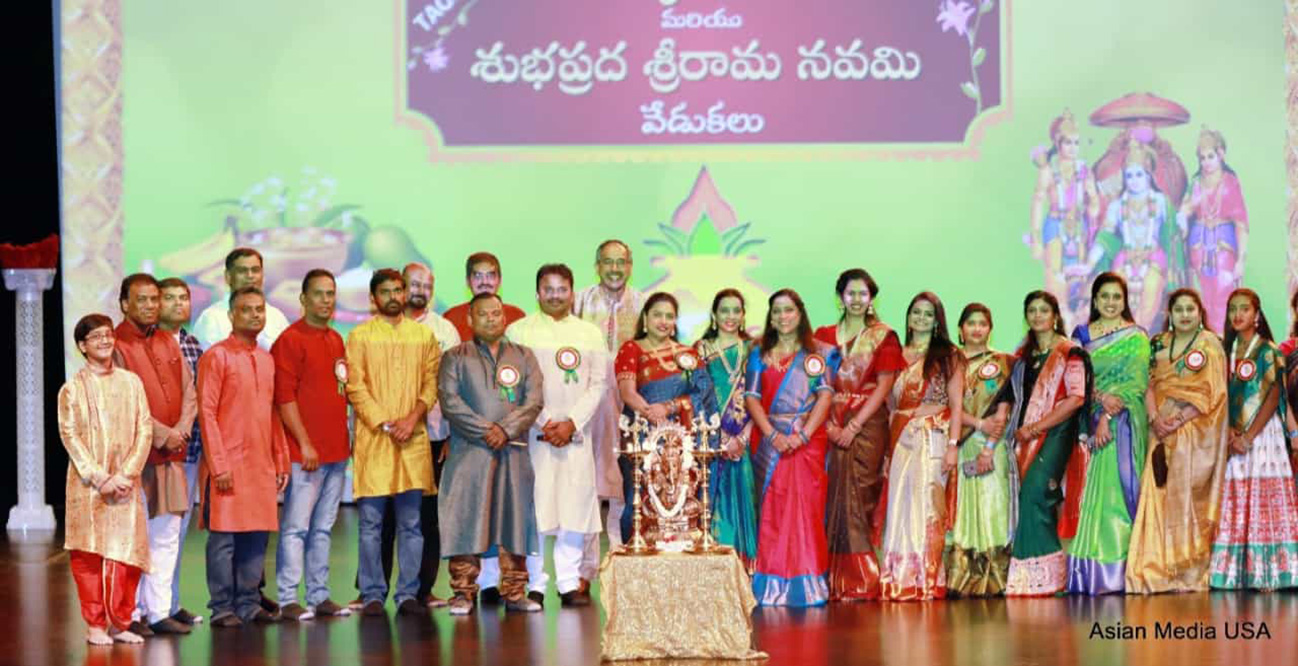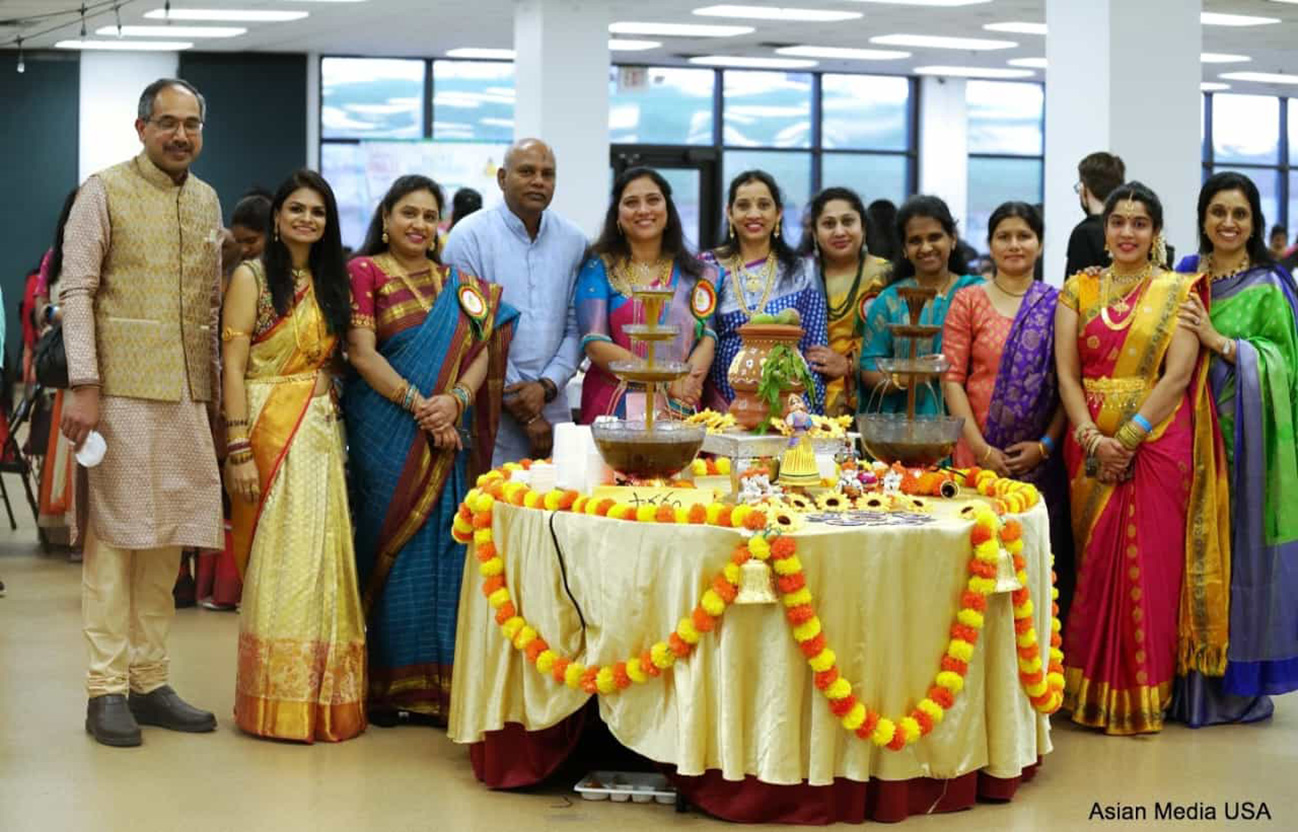 Over seven hundred Indian origin members participated in this Ugadi event. Program started with prayer song by Singer Ramya and lighting the inauguration lamp by Smt.Uma Avadhuta President of TAGC 2022. Cultural Chair Prasanna Kandukuri and Co chairs Swetha Chinnari, Sireesha Rebbapragada and Shailja Bethi with all the board members were present on the stage. Anchor Lavanya Guduru came all the way from Atlanta to host the show. Unni Vitta also accompanied Lavanya to make the show more entertaining.
Cultural programs mesmerized the audience with the varieties and the digital projection made the programs livelier. More than 300 kids and Adults participated in the event. Few highlights of the programs were Ramayana, Hanuman Chalisa, Lazy dance by adults, Ugadi theme dances and Senior's dance etc. Audience enjoyed each and every program with applauds. Cultural committee with the help of others Bod's Archana Podduturi and Sirisha Madduri ran the program very smoothly. Swaralaya team of singers Ravi Thokala, Mani Thellapragada, Sowjanya and Archana entertained the crowd with their melodious voice and got new energy into the auditorium.
Youth Committee chair Prashanth thanked Youth volunteers and mentioned about their tireless volunteering who were present at the event from the beginning and till the end to help all the areas membership, cultural and food to finish on time.
Decoration was one of the highlights of the event. Star beam event planners decorated the hall and the Lobby with photo booth portraying Ramanavami. Decoration chair Neelima Cheikycharla did a wonderful job in planning the decoration. Membership desk was managed and run smoothly by membership chair Madhavi Konakalla, treasurer Santosh Konduri and Jt. treasurer Sridhar Alavala. Other Board members Siva Desu, Shashi Chava, Srikanth Bethi also helped the team.
Food committee Chair Srinivas Adepu and co-chair Ramakanth Jonnala with team Vijay Beeram, Ramana Kalva, Prashanth Madavarapu and other volunteers did a wonderful job in serving dinner for such a mass crowd in the allocated time. Tasty dinner was served with a variety of food items from Krishna caterers, Naperville. People enjoyed the Centerpiece fountains with Ugadi pachadi and Panakam, Bhakshalu, vada, mango pulihora etc. Got exceptionally good appreciation from everyone.
Apart from Cultural programs on completing 50 years TAGC released a souvenir book showing the journey of the organization. Manasa Lathupalli and team did an excellent job in putting all 50 years memories together in the form of book. Venkat Gunuganti 2021 president released the book along with long time sponsors and past Executive committee members and Souvenir committee members.
TAGC president Uma Avadhuta thanked Past President Venkat Gunuganti and President elect Parameshwar Yarasani, Executive Committee, Board of directors and Volunteers who worked hard for months in planning to make the event grand success. She also thanked all the sponsors, donors and all the youth volunteers who helped in the success of the event. She also thanked all the participants, parents, teachers and guests for their enthusiastic show and support throughout the evening.