Lohri festival: Celebrations of fertility and fanfare at ABCD
Chicago, IL: Lohri festival was celebrated with great zeal and enthusiasm at American Business Community of Desis (ABCD) on Saturday, January 24, 2015 at Cascade Banquets, 800 West Irving Park Road, Bensenville, IL. More than 200 people attended the function. The weather during the day didn't deter excitement the members of ABCD. Lohri was celebrated with traditional bonfire, tappes, and songs suitable for the occasion. ABCD members witnessed a lively night of blazing bonfire. The purpose of this festivity was to celebrate Lohri and launch ABCD to help the Indian Business Community promote their business.
Lohri function has been celebrated in the North India in winter in the month of January. Families get together around bonfire to celebrate Lohri of the new born & newly married and eat foods such as dates, peanuts, bhuga (traditional India sweet and made of milk products) good for health during the winter season. Since peoples in the North have migrated to other parts of India and abroad, therefore Lohri festival is celebrated throughout India and even in the foreign lands. Many people believe the festival commemorates the passing of the winter solstice as Lohri was originally celebrated on winter solstice day, being the shortest day and the longest night of the year. It is the time for people to thank God for his kindness and for a plentiful harvest in the coming season. It is a time for communion celebration.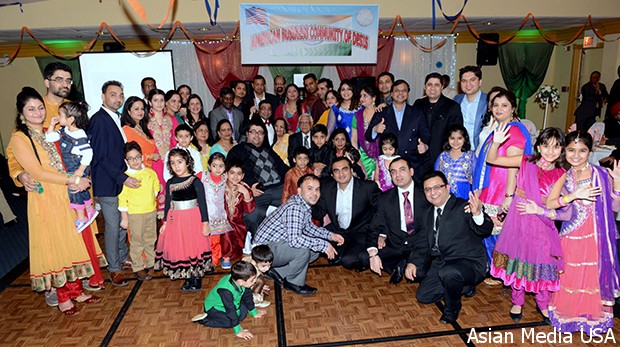 The emcees for the evening was Gauri Mittal did a marvelous job comparing the entire show and kept the interest of the audience sustained throughout. All of above was well complemented and admired by all the audiences for the best in class traditional Indian food served by Cascade Banquets Owner Mr. Joginder.
The evening was remarkable for its cross-generational appeal, the little kids enjoying learning about Punjabi heritage and culture through arts and crafts coordinated by Ritu Mehta and Saurabh Mehta. They also kept the kids busy with patriotic activities related to Indo American culture throughout the event while adults having a chance to network, sing and dance. The program start at 6:30 pm with an social hr.
Shammi Mittal welcomed the guests and explained that The American Business Community of Desis is a brand new organization and has been established to help business folks from Indian origin serve the community and grow their businesses. The Organization is going to provide a common platform to all service providers and seekers to drive maximum benefits for one another.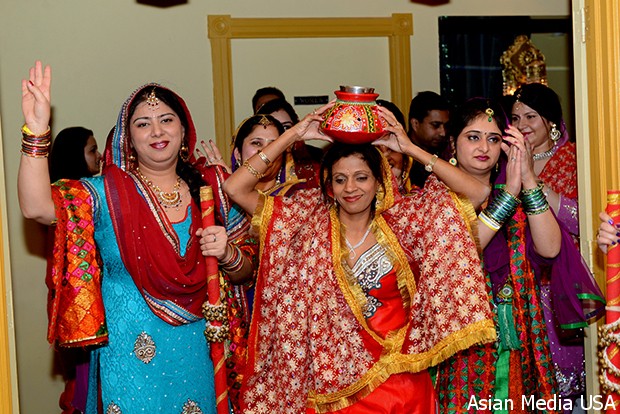 "Our mission is to provide Indian owned businesses an opportunity to realize their maximum potential with Indian consumers while delivering an above average satisfactory experience at reasonable cost for their product and/or services. Our vision is that we collectively achieve the American Dream to present and future generations who would assimilate into the melting pot of American society. Indian owned business will be recommended to the locals for expanding business horizons. In this process we may be able to promulgate our roots through interconnections between earlier generations for perpetuating Indian cultural heritage to future generations" said by Shammi Mittal.
The celebration was not only limited to lighting bonfire but the traditional dances; Ladies group lead by Anshu Paul did Jago and Gidda (Punjabi folk dance), traditionally dressed ladies danced through the hall carrying a pot gaggar decorated with lighted candles and singing jaago song. Special tappaas or to be specific, Punjabi verses were performed by the ladies to mark the day. Our DL Sahil Bhatti kept the melodious MUSIC and DHOL beats that could not stop folks to start Bhangra. Everyone in the hall started dancing and celebrating the festival with immense joy and pleasure.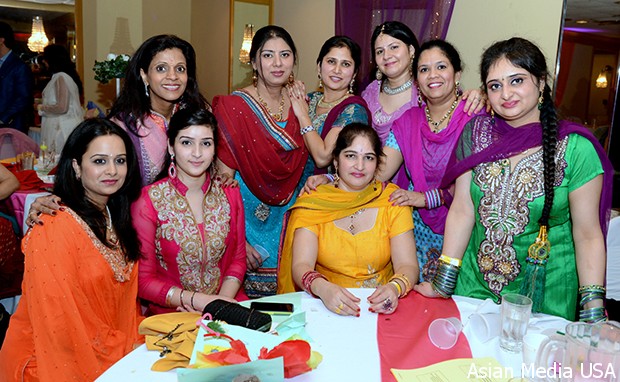 Mahijit Singh Virdi is a versatile Local Singer of Stage & T.V. from New Delhi. He delighted the audience with various Punjabi and Popular melodies and fast dancing Hindi and Punjabi songs for almost an hour. Considering his past experience ABCD founder members Shammi Mittal and Neeraj Malik also ask Mahijit Singh to host the programme, which He did very well along with his Jokes and Shayari. He was a former Compare for a Punjabi programme Jawan Tarang and produced QUKIES (Patriotic songs) for Door Darshan, New Delhi. His interaction with audience was fantastic. Mahijit Singh Virdi maintain the mood of the audience with his famous Hindi and Punjabi melodies and fast dancing popular songs..Kaho na pyar hai, Chup gaye tare, Dil mangta hia dildar soniye, Ude jaab jaab zulfain teri. Audience asked him to sing Punjabi songs too. He sang Eh thewa mundri da thewa,tare gin gin yaad , Dil chori sada ho gaya of Hans Raj Hans, Apna Punjab hove, of Gurdas Maann. Babe Bhangra Paunde ne, some occasions audiences start dancing on his popular songs. Great Audience very cooperative and encouraging. DJ Sahil did a great job with his Surround Sound system with Good quality Mike for Singing. First Hit & houseful show of ABCD. Shammi Mittal and Neeraj Malik and their family worked very hard to make this programme super hit. Chief Guests, Dr Harjinder Khaira, Rosey Bhasin and Ashok Laxmanan enjoyed Mahijit Singh Virdi's songs, Delicious Food and Organizer's hospitality.
Chief Guest and the sponsors for the evening were prominent community leader Mr. Ashok Lakshmanan Owner of PMSI Mortgage and Dr. Harjinder Khaira . Mr. Ashok Lakshmanan's mission at Professional Mortgage Solutions Inc. is to minimize frustration and paperwork. He makes the process of getting your mortgage quick and painless with "Less paperwork and more individual service". While Dr. Khaira is so well connected with multiple organization to help grow the Desi community.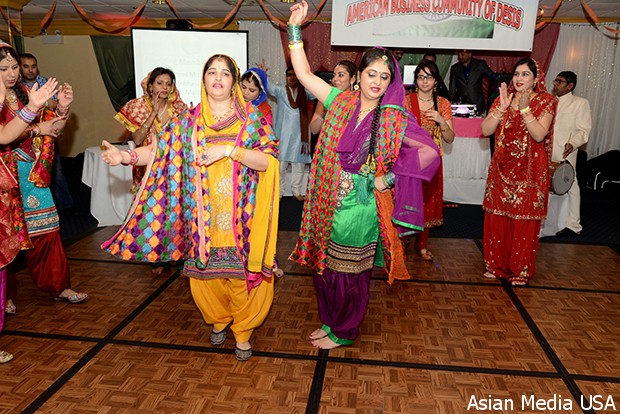 Vote of thanks provides by Neeraj Malik. He thanks all guests and ask for their support to help Indian business community grow in the Chicagoland and San Francisco Bay Area. Mr. Ramesh Malhan secretary of United Punjabis of America (UPA) a sister organization of ABCD also spoke about the upcoming potential of ABCD to help Indian business community.
Executive Committee: Naveen Kukreja, Jatin Khurana, Saurabh Mehta, Ritu Dhiman, Gauri Mittal, Yaznish Sabharwal
Board of Directors & Advisory Committee: Shammi Mittal, Neeraj Malik, Rosey B