Tribute to Dr. V.K. Patel
Chicago IL: Dr. Virchandbhai Kahandas Patel of Skokie passed away on August 27, 2014. He was known to most as Dr. V.K. Patel, or "VK". He succumbed to a lengthy battle with thyroid cancer. He was born in Langhnaj, India on October 2, 1939. He was the second of 5 children of Kahandas Patel and Jadiba Patel. Dr. Patel was a loving and devoted father, grandfather, brother, community leader, and friend; he will be missed by all who were fortunate to have known him.
The funeral/ceremony was held at Bohemian National cemetery located at 5255 North Pulaski Road, Chicago, Illinois. Besides members of Dr. V.K. Patel's immediate family, the great hall of the historic Bohemian cemetery was packed with over 1000 well wishers who showed up despite short notice, working day and adverse weather. The ceremony was conducted by priest Jani consistent with Hindu Cremation Code of Ethics and Guidelines to send VK's soul to the eternal journey to 'Moxa' or haven. His son Dr. Satyen V. Patel performed the Antim Viday rituals. Quality and quantity of emotional Eulogy given that day reflected Doctor's connection with persons from his helping nature to the people to the "all walks of life".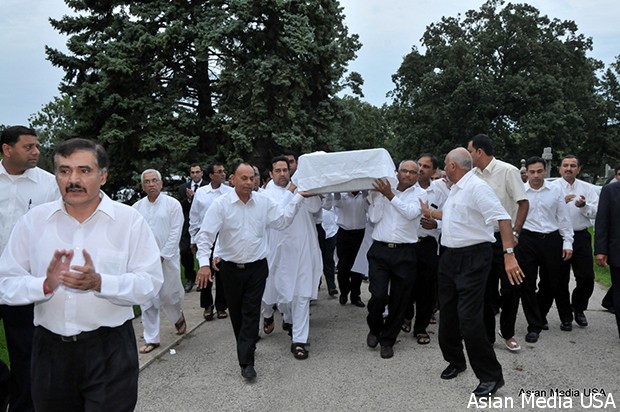 Dr. Patel obtained his medical degree from the M.P. Shah Medical College. In June 1972, Dr. V.K. Patel immigrated to Chicago to extend his education and training. Dr. V.K. Patel started his professional career in 1978 from and provided medical services for consecutive 36 years at Illinois Masonic Medical Center (Chicago), Holy Family Hospital (Des Plaines), the Rush University Medical Center (Chicago), and Northshore University Health System (Skokie). His primary care office was located in heart of Indian Community on near Devon Avenue in Chicago. He also volunteered his skills and care for various worthy causes such as homeless shelters and free health clinics, and to at free health care center of American Association of Physicians of Indian Origin (AAPI).
V.K. was a community leader, dedicated physician who possessed charisma, generosity, ingenuity and humility who extended his help and guidance s to many non-profit South Asian organizations located in the Chicagoland area including Gujarat Pragati Manadal, Gujarati Cultural Association, Gujarat Samaj of Chicago, and the Manav Seva Mandir. His philanthropic actions reached as far as India with Langhnaj Educational Trust and Dharati. Dr. V.K. Patel was one of the founding members of the Kadva Patidar Samaj of Chicago (KPS), a prominent organization of the Indian community.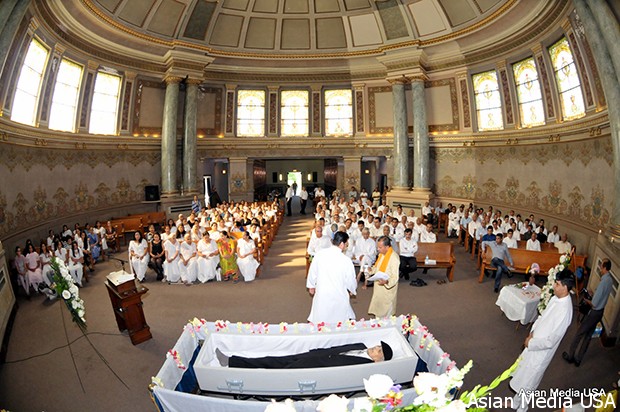 "I felt my dad really tried to live his faith" Dr. Satyen Patel said. "He truly tried to devote himself to the service of others whom he viewed as a children of God."
Dr. Satyen Patel added that his father practiced and taught excellence in medicine.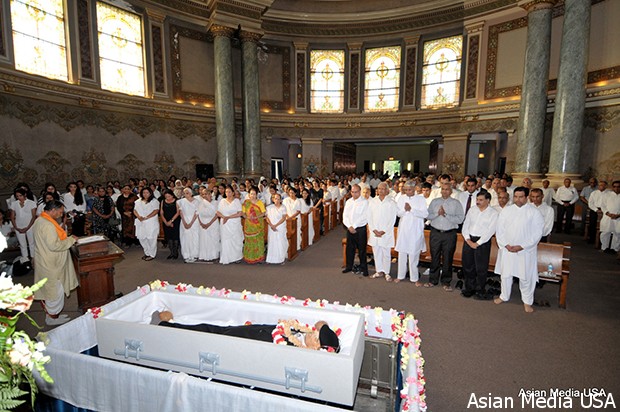 Dr. V.K. Patel's survivors include his wife, Premila Patel; his daughter Seema Patel, son and daughter-in-law, Dr. Satyen and Dipti Patel; two grandchildren, Roma and Shaun Patel, and an extended family encompassing many nieces, nephews, and in-laws.