Memorable Mother's Day celebration at The Grove of Skokie Living and Rehab Center in Skokie, Illinois
Skokie IL: Whether she changed your diapers, forced you to eat your vegetables or somehow cured your "owies" – Mother's Day is the holiday to show how much your mom means to you.
The international holiday, which is celebrated on different days in many parts of the world, turns 100 years old this year. Abraham Lincoln said "All that I am or ever hope to be, I owe to my angel mother." Mildred B. Vermont stated that " Being a full-time mother is one of the highest-salaried jobs … since the payment is pure love." Kevin Durant quoted "You sacrificed for us. You're the real eternal MVP."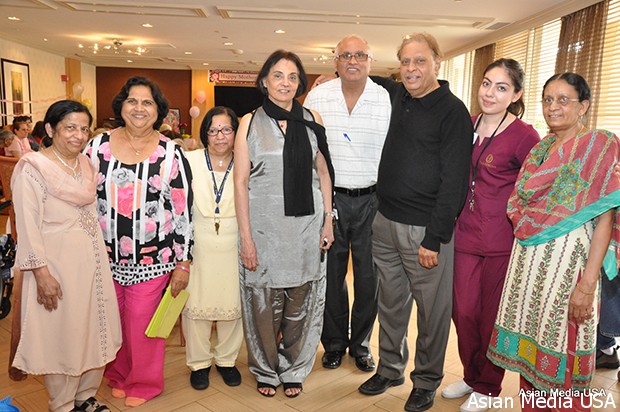 This year, as for past 7 yrs. the festivities were held on Mother's Day, May 11th, 2014. The Dining Room was converted in to the auditorium for the occasion. This year the celebration was organized by Members of International Society for Spiritual Advancement (ISSA). The hall was decorated with fitting decorations to include flowers, garlands with balloons with printed letters and banners "Happy Mother's Day". The entire auditorium was full of senior residents and their families. Many residents despite mobility restrictions, made their way with aid of wheel chair, walker and cane. It was a pleasant surprise to see in spirit of this International Mother's Day, besides Hindus, various other attendees in the audience such as Muslims, local American Caucasian and African American residents also, with their respective family who decided to jointhe commemoration. Starting at about 2 PM, the place reverberated with Sunderkand devotional songs harmonically sung by ISSA team including Mithesh and Pushpa Sharma, Anand Tewari, Sudhir Das and Inderjeet Gurtatta, complimented by instrumental music with Khanjery Percussion instrument, Dhol (djembe), Harmonium and Manjra. The passionate crowd joined in reciting. This was followed by Hanuman Chalisa recital, and curtain fell following final act of devotional Arrati. Almost every resident of different color, creed and ethnicity actively participated in performing rituals of Arrati and obtaining divine blessings. Act of Prasad distribution followed by a special mouth watering dinner was served to all residents. The entire nostalgic experience brought tears in eyes of many seniors remembering and briefly reconnecting to those happy old days in their motherland.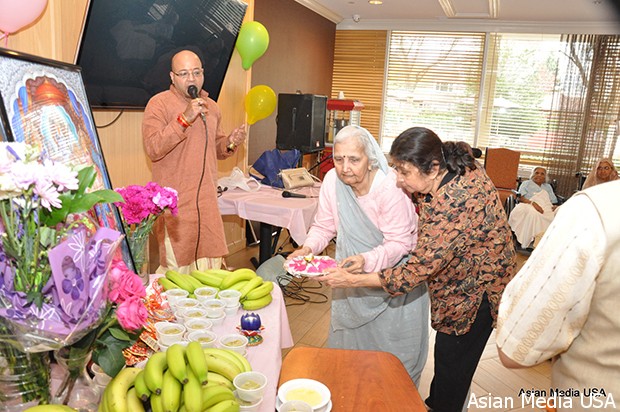 The name ISSA stands for International Society for Spiritual Advancement. It is not for profit organization whose sole purpose is to keep the spirit of Bhakti alive and be propagated in every household especially in the younger generation and kids. As part of this members perform Sunderkand and Akhand Ramayana Path and Bhajans, free of charge, throughout the country (focused mostly in and around Chicago and Washington DC metro areas). This society was founded by former Chicagoan Dr. Ramanand Dwivedi who currently lives in Washington DC.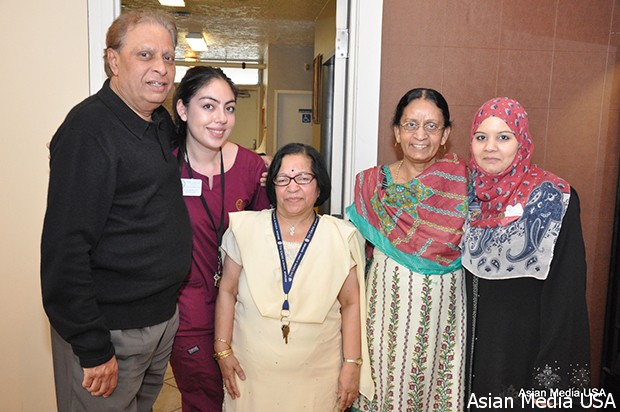 The Grove of Skokie Living and Rehab Center is located at 9000 North Lavergne, Skokie, IL 60077. It offers short and long term rehabilitation, IV therapy, Wound Care, Hospice and respite care. It accepts all kinds of insurances including Medicare, Medicaid and self pay. The facility has a special wing that accommodates Indian, Pakistani, Bangladeshi and other South Asian residents. The unit is staffed by Indian/Pakistani physicians, nurses and other ancillary personnel who speak over six common South Asian languages. Homely Indian and Pakistani meals are prepared every day. The facility offers free south Asian TV channels including Zee-TV that can be viewed in every room,on a flat screen television. For more information contact Noreen Lakhani at 800 596-3300 or 847 679 2322.