World's First Kabaddi league Launched in India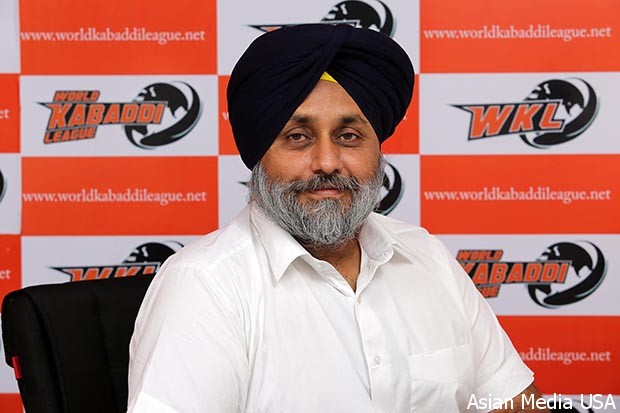 New Delhi, 07 May, 2014: The sport of Kabaddi is set for a major facelift with the launch of World Kabaddi League, a venture headed by Mr.Sukhbir Singh Badal, Deputy Chief Minister-Punjab and Mr. Pargat Singh, Sports administrator and Ex-Olympian. The league is all set for inauguration in mid- June, 2014 at Thyagaraj Sports Complex, New Delhi. The league follows the Formula 1 touring sports format and will be played across 4 continents starting from August to December, 2014. The official website of the World Kabaddi League (http://www.worldkabaddileague.net/ ) was launched by Mr. Badal in New Delhi today.
Giving his insights about the league Mr.Sukhbir Singh Badal, President of World Kabaddi League, said, "In the Northern region of the Indian sub-continent, Kabaddi is an extremely popular sport and the last four Kabaddi World Cups held in India bear testimony to the same. I am extremely proud to let the world know of India's sporting prowess in the field of Kabaddi through World Kabaddi League. This league is extremely close to my heart and I envision it to grow by great leaps in the next few years. In its current form the league will be played across four continents with access to nearly 200 Kabaddi clubs across the world. For Kabaddi, I believe this is just the beginning."
Taking a cue from the same, Mr. Pargat Singh, Commissioner – World Kabaddi League, who has been closely involved in the daily scope of operations of the league commenting on the momentous occasion said, "After successfully executing four editions of Kabaddi World Cup in Punjab, we realised the need for a professional Kabaddi League which connects South Asians across the world with their traditional heritage. By adding more action-oriented elements to this original Indian contact team sport, we are making it viewer-friendly."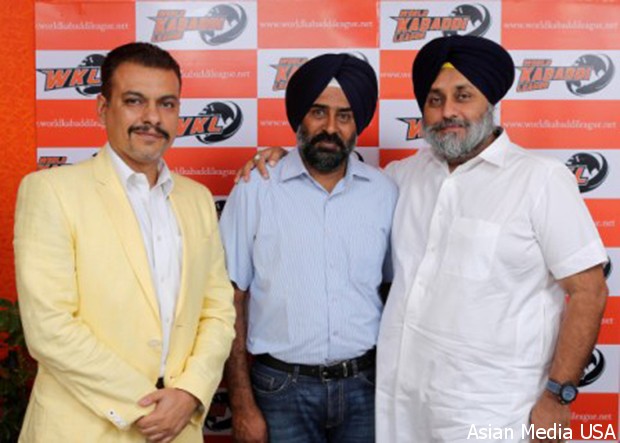 Mr. Raman Raheja, Chief Executive Officer, World Kabaddi League, explaining the format said, "We have tried to model World Kabaddi League on the lines of Formula 1 as a touring sports propertyand it will travel to 14 cities around the world. Each city will host at-least one weekend wherein all the 10 international teams will compete. We are very excited at the prospect of having several top Bollywood personalities, pop artists, international investors, corporate giants and celebrated NRIs as possible franchise owners. Each season of the league will be spread across a period of five months with matches being played on weekends which will be celebrated with a unique mix of entertainment events at each venue."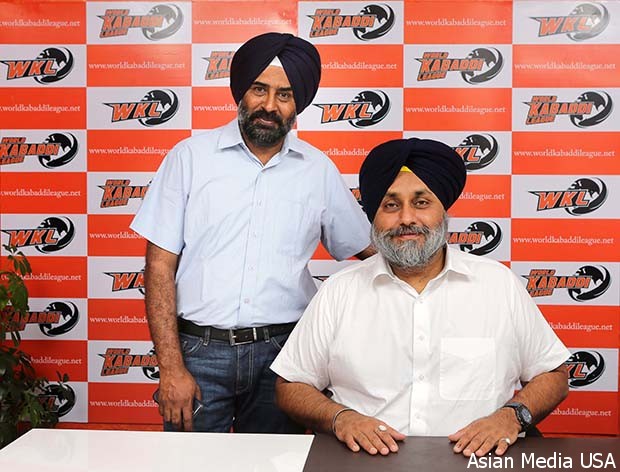 About WKL (World Kabaddi League)
World Kabaddi League is a society registered with the registrar of firms & societies having its registered office at Chandigarh & Corporate office at Gurgaon.The aim of the organization is to build a dynamic and sustainable global sports league that grows circle style Kabaddi as a Professional sport and engages fans and business associates with world class sports entertainment, better value and best experience and service.
The organization is committed towards driving mileage for a holistic ecosystem where fans transcend nationalities and actively participate amongst themselves, their teams and the league partners, thus becoming a truly global audience. The society respects the rich tradition of Kabaddi and simultaneously would focus on making the sport contemporary. For more information, please visit http://www.worldkabaddileague.net/.
YouTube: https://www.youtube.com/watch?v=JqvBgIFiOKo
FB: https://www.facebook.com/WorldKabaddiLeague?fref=ts
Twitter: https://twitter.com/wkl_in
For more details contact: Suhas Tadas
The PRactice / Mobile number: +91.931.114.8115 / Email address: suhas@the-practice.net
Neha Sharma
World Kabaddi League / Mobile Number: +91.981.865.1278 / Email address: neha.sharma@wwkl.in