Dazzling Performances delight audience at Desi Winter Bash
Chicago IL : Yeh Cheez Entertainment & Music Melody Entertainment presented, on Saturday, March 8th, 2014 from 6-30 pm onwards 'Khan Show' Desi Winter Bash at India House Banquets, 521 W Schaumburg Rd, Schaumburg, IL. All celebrated the End of winter with Desi Winter Bash! – Where everyone enjoyed and cherished the best of Chicago LIVE!!!
Noman Khan, President Yeh Cheez Entertainment and Captain of Yeh Cheez Group; along with Tariq Khan, President Music Melody Entertainment showcased Chicago's finest dance groups, singers, models and designers all under one roof. They left no stones unturned in promoting the youth and 'Aam Aadmi' of Chicago. This wouldn't have had happened without the help of their grand sponsors, Dr. Harjinder Khaira, Lake Street Dental; Ravi Rawat, Owner India House Banquets and Ahmed Khan, Taaza2u.com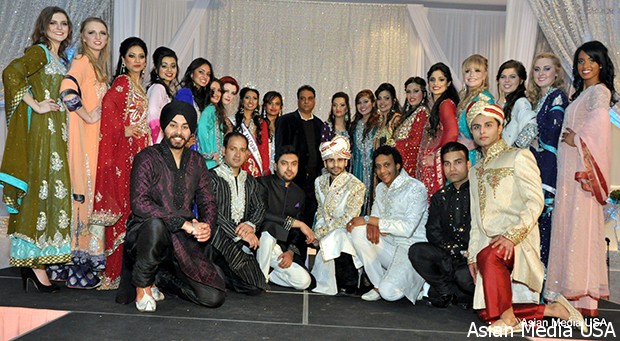 Sponsors-Supporters included: India House; Chandni Exclusive; Print Point; Hiba Khan, Asian Media; Waterford Banquet; Shalini Saxena's Fiery Tiger; Masti Grill; Suga Builders; Paegert Den
The people of Chicago witnessed one of the biggest variety shows of the year. The Night was full of Entertainment. Fashion Shows, Dances, Music, Trivia, Comedy, Food and Fun!! An astounding evening was created to entertain the audience. Noman Khan as the program director led a great team of coordinators, Nishma Patel, Anand Bhatt, Farah Khan, Marium Khan, Purvin Patel, Imran Waheed, Nauman Khan, Jeen, Sadia K, Gaurav Arora and Shalini Saxena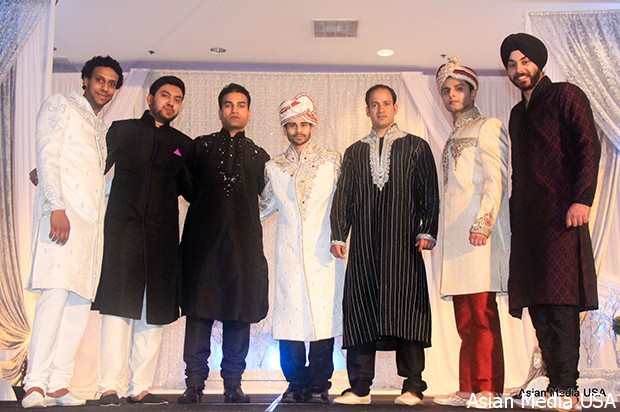 Before the start of program, there was Social Hour to enjoy meeting everyone, and cherishing Appetizers. Program started with MC Gaurav Arora, introducing State Rep. Michelle Mussman, Raja Krishnamoorthi and Sunil Shah, who was the Chief Guest of this program. He is the Founder President of FIA and is a Community Leader always ready to help the needy, and local organizations irrespective of religion , caste or nationality. In his short but sweet speech, Mr. Shah wished great success to the entire team and commended their efforts.
State Rep. Michelle Mussman and Raja Krishnamoorthi presented awards to community members; Brij Sharma, the man behind Indian Event Management (Chicago Indian Icon); Sunil Shah, Founder President FIA; Ravi Rawat, India House Banquet; Dr. Harjinder Singh Khaira, Lake Street Dental; Neal Patel, Medstar Laboratories; Tariq Khan, Music Melody Entertainment; Suresh Bodiwala, Chairman, Asian Media.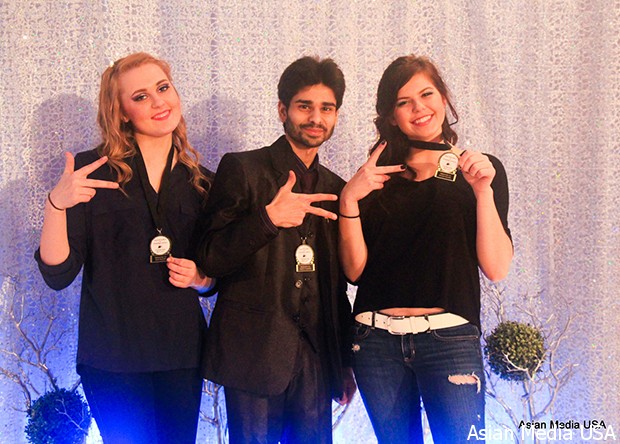 There were many talented famous singers who delighted the audience with their sweet, melodious voices, they were, Mahijeet Singh Virdi; Nipa Shah; Imran Durrani; Manmeet Kaur; Praveen Jaligama; Ahmed Imaad; Dr. Jency. Along with these singers there was also a band "Untouchable" led by Shariq Sidz and his amazing team Rashik, Eric and Hasan Khan. Shariq used this platform to launch his new single "Aysa Kyun Hua Hai".
There was Trivia conducted exclusively by Noman Khan were audience got a chance to win free tickets to Sahil and L.A.Tan's Sonu Nigam Concert on May 16, 2014 and free buffet at India House Restaurant. There were individual dance performances by Anand Bhatt, Mr. India Illinois 2013 and one of the lead dancer of Yeh Cheez Group with his friend Anup; and Nishma Patel, Miss India Illinois 2012 and the female lead dancer of Yeh Cheez Group; and a collectively performance by Team Yeh Cheez that thrilled the entire audience.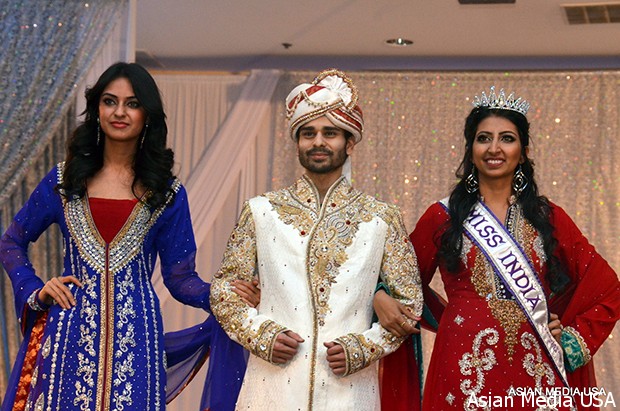 Both the Fashion shows were outstanding. One was sponsored by Chandni Exclusive and the other was by Sana Yasoob's La Couture, where these 2 boutiques were proud to present their hottest collection of designer clothes, which dazzled the audience as more than 25+ models walked up and down the ramp to demonstrate 2014 collection of ethnic wear, wedding dresses for Dulhans and couples. The models were: Natalia Metelski, Patrycja Szwajnos, Nishma Patel, Tanya Sharma, Puneet Walia, Harleen Kaur, Azha Syed, Anju Sharma, Sonia Modi, Stephanie Bakus, Ahlam Malow, Madeline Diane, Nicole Buczek, Julia Buczek, Sonam Champaneri, Brinda Modi, Shruti Thakkar, Sarah Williams, Anand Bhatt, Sim Sabharwal, Raghu Singh, Mohan Rawat, Irfan Mohammed, Noman Khan and Riyas Ali. Junior models: Rayan Khan, Zara Yasoob, Suhana Syed, Khushi
Sharma and Jeeya Sharma.
Performances by youth representing Yeh Cheez Dance Group was really memorable and made the entire atmosphere very lively. Dazzling Lights and synchronized music system was provided by India House.
The closing performance of the evening was by Noman Khan, were he performed Lungi Dance, which was a tribute to Rajnikanth. After his performances he sat at the end of the stage and personally thanked the audience for supporting him in making this show a huge success and promoting the youth and "Aam Aadmi" of Chicago. He said, "I am just an okay performer, I would rate myself a 4 on 10 as a dancer; and may be a 6 on 10 as an entertainer, but I still continue doing what I do, because I have your support and you enjoy seeing me perform. Please continue supporting us, because that's what keeps us going".
MCs Gaurav Arora, Noman Khan and Shalini Saxena handled the whole program very efficiently keeping the entire audience on their toes with their interesting and spirited comments. Suresh Bodiwala Chairman, Dr. Chandrakant Modi, President, Vipul Patel, Videographer and Jyotikumar Chokshi, Editor of Asian Media had an opportunity to cover the entire program.
Mr. Sunil Shah praised the organizers and remarked, "The entire event was spell bounding. Full of energy, inner passion and tremendous hard work. Kudos to Noman Khan and the entire team for organizing this show. Both the Fashion shows were Mind Boggling with beautiful models and outfits. This kind of event showcases the talent of our very own youth and we all should encourage them by being part of such shows".
On the whole, Desi Winter Bash 2014 was full of non-stop entertainment. . The show left the audience mesmerized and thrilled.. It was undoubtedly a Super Hit Show!