Final Tribute to Nilaben, Wife of Ramanbhai S. Patel
Chicago IL: Nilaben, wife of Ramanbhai S. Patel, passed away, on Thursday, February 20, 2014. Funeral/Cremation was held at Bohemian National Cemetery, 5255 N. Pulaski Road, Chicago IL on Sunday, February 23, 2014. Overflowing crowd of Over 300 people filled up the prayer hall to pay final prayer of Hindu Funeral rites also referred to as Antim Sanskar. Funeral ceremony started at 11:00 am among presence of over 300 peoples composed of relatives, friends and well wishers. Suresh Shah conducted the entire proceedings with support from Indian community.
Nilaben Patel was very kind courteous and helped number of persons. She achieved success due to her dedication of her life to be the supreme wife, mother, and grandmother, she inspired and encouraged Ramanbhai to revive and pursue community duties. She laughed often, loved much, filled niche and accomplished her task. She left the word better than found it. Her life is inspiration and memory is a benediction. Nilaben was an outstanding volunteer who had participated in many activities and social club of Indian women in of Dee Park in Deplanes, Illinois. Her dedicated service to the community was above and beyond the call. Nilaben will live for years to come within our hearts. Number of people paying the tribute along with their sincere expression of her loss spoke of her true character.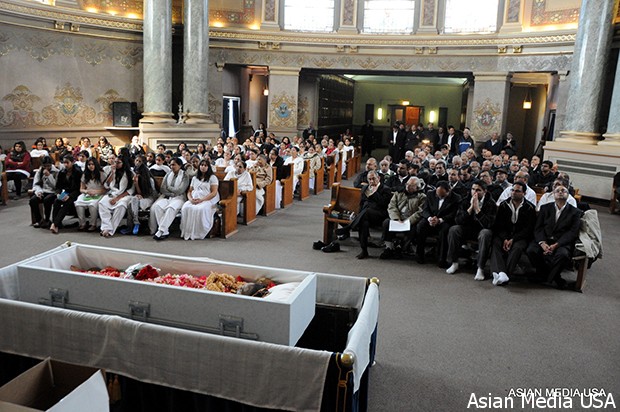 Shri Rajubhai Priest started the proceedings with Shanti Mantra and Mrutunjay Jap. Nilaben was garlanded behalf of MAFS by Santosh Kumar and her Husband and all paid homage to her by offering Flowers. Remembering her bravery and kind nature Santosh Kumar appreciated her cooperative working and admired her valor and comradely. She also commended services by her husband Ramanbhai who is also active in the community service. Mrs. Kumar's tribute made the atmosphere very serene and tranquil. Vikas Patel, elder son of Neelaben, with his two daughters remembered their mother and revived memories and virtues of their mother. This was followed by tribute from Neelaben's close relatives and many friends from United Senior Pariwar and other well wishers. Narsinhbhai Patel President of Indian seniors of Chicago also spoke on the occasion.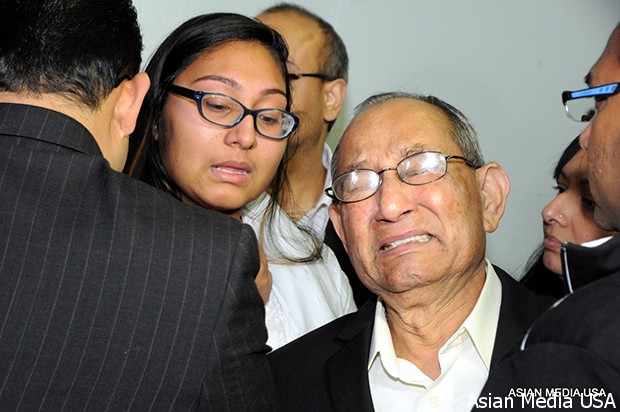 Nilaben Patel was born on December, 15 1947 in Kheira Kampa, Sabarkantha District in Gujarat. She was very good at studies and in Extra Curricular Activities from her early childhood till her graduation. She represented her institutions at various District Level Events of Sports, Essay etc. and also received many medals.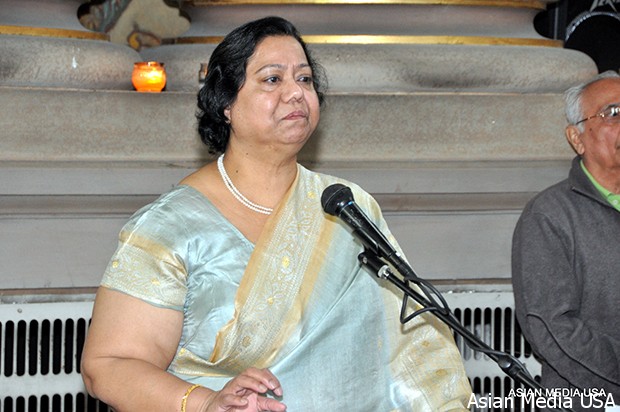 Nilaben married to Ramanbhai S. Patel of Khambholaj in the year 1964 and moved to Gondia in Maharashtra State for Business. They arrived in Chicago in the year 2002 to join with their elder son Vikas and then onwards their journey continued among receiving enormous response from very big circle in Indian community and Dee Park Senior Club. May her Soul Rest in Peace.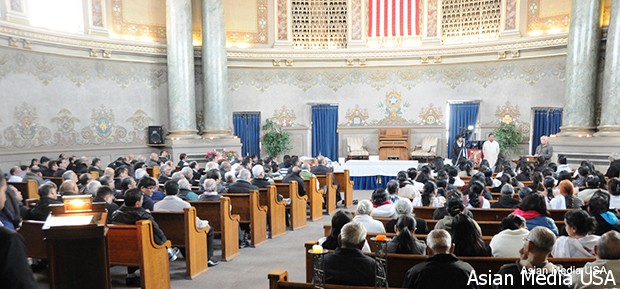 Prayer and Condolence Meeting
Time: 3:00 PM to 5:00 PM
Date: Saturday – March, 1 2014
Venue: Satkaival Gyan Mandir, Located at 990 North County Farm Road (Junction of County Farm Road and Lies Street). Carol Stream, Illinois 60188
Phone: Mr. Ramanbhai S. Patel: 224-766-9196; Vikas R. Patel: 224-616-0915