Masti entertainment presents Chicago Ki Awaaz
Chicago IL: A gathering of over 100 people celebrated old and new Bollywood songs on Saturday November 16, 2013 at Masti Grill & Karaoke, 2948 West Devon Avenue, Chicago, IL. This sold out event started at 7PM and went on till 1:30AM with non-stop Bollywood songs being sang by 20 singers. Both amateurs and professional singers pleased the crowd for hours. Increasing popularity is evident in the increase in participants in this event. People participated from different suburbs of Chicago, southern Illinois and neighboring states of Wisconsin, Indiana and even Florida. The $20 admission fee included a full buffet of vegetarian and non-vegetarian dishes and over 5 hours of musical entertainment. Masti entertainment has his own venue which is Masti Grill & Karaoke Restaurant so all events will be held at this location.
The evening started at 7:00 PM with an introduction-Dr Siraj Ahmed, an emcee along with our co-emcee Jeen Varghese. The first hour was open for the audience to show their hidden talents. Such talents included Sal Merchant, Nandini, Shaz, Virendra Kothari, Mohan, Rafi, Ishaan, Mustiaq and not to mention Moin with his beautiful Poetry which stole audiences heart. Also included was a social hour featuring some tasty appetizers. Master of Ceremony for the occasion was Mujeeb Ahmed, Founder of Masti Karaoke. He kicked off the program by welcoming everyone to the Chicago ki Aawaz. 20 different singers entertained the attendees. The main singers were Mr. Imran Durrani, Mr Muzaffar Qureshi, Mr Mahijit Virdi, Dr Siraj Ahmed, Dr Jency Elakkat,, Mr Surinder Sharma, Mukrambhai and Mujeeb. The singers entertained the audeience as such where they danced the night away.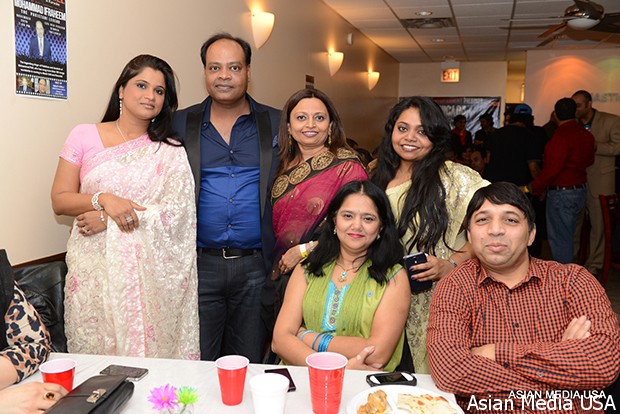 This particular gathering made everyone feel right at home and as one big family. Special recognition to our music lovers, Tanveer Rather (Pappu), Sonu Savani (Co-Organizer), Dr Siraj Ahmed, Shafaqat, Nabeela Rasheed, Sunil Shah, Rocky Ravani, Dipak Lodhia, Sadia K, Shivani Roberts, Kris and Moni Islam, Erum, Bharti, Bob Patel, Hina Trivedi, Taj Singh, Nalini Jadia, Farid and Faisal for their support! Masti Entertainment was very pleased to celebrate gathering with singers.
Masti-Entertainment thanks for all their hard work and delicious food. Masti Entertainment thanks Dr. Siraj Ahmed and DCA for their continued support and encouragement. Also a special thanks to Sonu and Raj Savani (Florida) for their support and encouragement.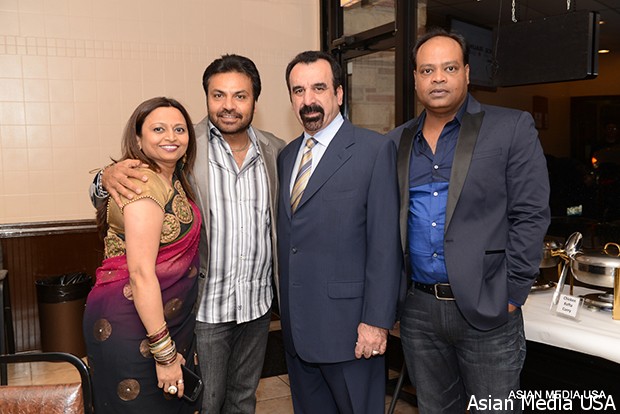 What the Audiences are saying about Masti
WOW!!!, Awesome!!, Great Indian and Pakistani music, Great group. Fun loving and tolerant to all types of singing, Absolutely Fantastic, I am impressed and Congratulations for an excellent job, Friendly group…..had the best time, Very nice and friendly people. Great singers and I had a good time. Great turnout!
About Masti-Entertainment
Masti-Entertainment was started by Mr. Mujeeb Ahmed on June 15th 2012. It went from a handful of members to over 240 members currently and continues to grow. Over the past 17 months, Masti entertainment has supported or organized 26 meet-ups. Masti-Entertainment organizes karaoke night called "Chicago Ki Awaaz" every 6-8 weeks. In beginning organization name was Masti-Karaoke now known as Masti-Entertainment also in beginning venues all over Chicago land, now permanent venue is Masti Grill & Karaoke, 2948 West Devon Avenue, Chicago, IL.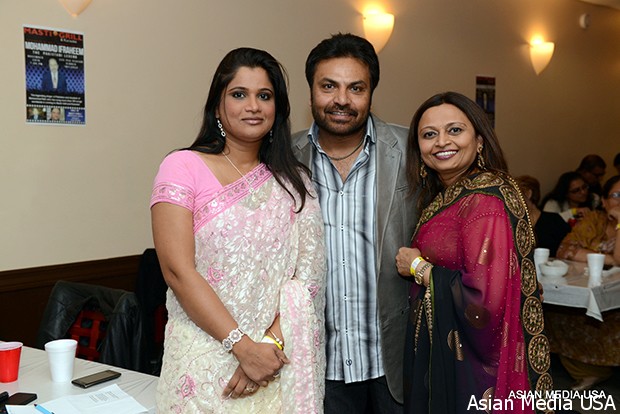 This night is for music lovers to get together and sing their favorite songs or just enjoy listening to other singers. Chicago Ki Awaaz provides a platform for singers to express themselves through music and welcomes artists of any age, religion and culture. Its mission is to bring out hidden talents within the Desi community and support singers who have God given talent to realize their potential. Being an integral part of the group will provide the singers opportunity to perform at local events. Masti-Entertainment is a group for "Any person" who is an amateur or professional, young or old, male or female, genuinely interested in listening and/or singing Bollywood or any Indian/Pakistani melody. The organizers for Masti-Entertainment believe that there are many untapped singing talents within our Chicago Indian/Pakistani community. They are dedicated to helping truly talented individuals get over their shyness and bring out the hidden artist within themselves. They believe that it is never too late to realize ones passions and do something about it. They also believe that as a community we should encourage God given talents in others and help aspiring musical stars attain their dreams and goals no matter how old or young they are. At Masti-Entertainment they are one big "Music family". People of different religions and cultures mingle together to share their love for music. Music or Sangeet is universally enjoyed. Everyone needs to express themselves and music can offer us that chance. It's all about having fun. Masti-Karaoke's interest is to promote Indian/Pakistani Culture, Indian/Pakistani Music, Bollywood songs and help Make New Friends. They also perform at musical events, parties, and Indian concerts. Masti-Entertainment encourages anyone interested in music to become members by signing up at www.meetup.com/Masti-Karaoke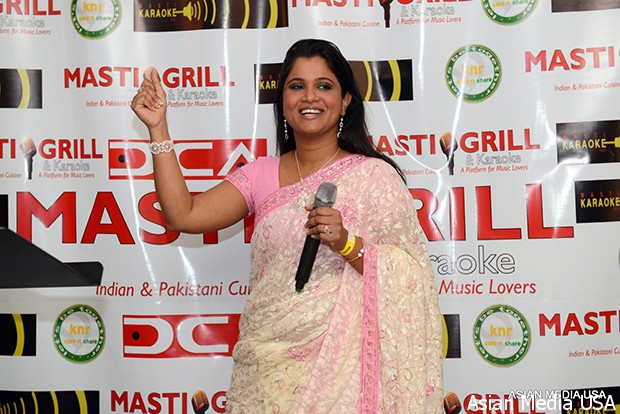 Masti-Karaoke was Founded by Mujeeb Ahmed Jun 15, 2012.
Mujeeb (Organizer ), Imran Durrani (Co-Organizer ), Sonu Savani (Co-Organizer),
About Masti Grill & Karaoke
Masti grill and Karaoke is a place where music/food lovers can enjoy both at the same time. They have a variety of Indian and Pakistani cuisine vegetarian and non-vegetarian foods including seafood. Some of varieties are, Hyderabadi Biriyani, chicken 65, Vegetable Pakora, also serve Punjab ka Tadka (chicken dish). Also serving delicious desserts such as Kheer, Gulab Jambum, Lassi, Chai and soft drinks. Prices are very reasonable. There is a parking lot in the back for approximately 30 cars. The restaurant has 3 huge monitors with American and Indian channels. Sport lovers can enjoy sports broadcast on TV Channel. Complete sound system with 2 big speakers are used to sing live songs. A special platform is setup for photographs, speeches, and singing. A projector and screen is available for slide shows. Masti Ggrill and Karaoke is family restaurant. It can be used as a banquet hall for any party, entertainment with food, meetings, seminars, or any other special occasion. Maximum capacity is 100 people.