Midwest Silver Club Organizes Eid Mela and Family Day
Chicago IL: Midwest Silver Club Presented Family, Friends and Community Day on Sunday, Oct 13, 2013 from 2-00 pm. to 9:00 PM at Midwest Conference Center 401 W. Lake St., Northlake, IL. 60164.
Activities included were Variety Show, Fire Dance, Fashion Show, Magic Show, Bollywood Dances, Cultural Dances, Dandiya Raas, Ethnic Merchandise for Sale, Ethnic Food (lunch & dinner) for nominal charges.Raffle.
This was a first of its kind of event organized by Midwest Silver Club for members, their families, friends and guests. Members were encouraged to invite their coworkers, employees, neighbors, classmates vendors and service providers. This was a unique opportunity to demonstrate culture and cuisine.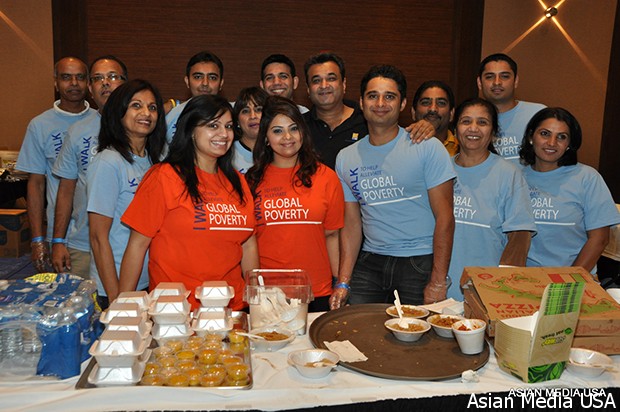 Midwest Silver Club is formed by Elite Group of Ismily Bohra family with a view to increase fellowship, Brotherhood amongst families with a mission to foster relationship and arrange Social Events commemorating different occasions, increase business activitiesetc. Specially its membership is for couples of 40 years and more. It is established in January, 2013 only where presently there are 90 couples being member. At present following forms Executive Committee: Barkat Gillani-President; Majid Mithani-Secretary; Amin Bhimani-Treasurer; Noordin Tejani-Marketing. The Club is a Social Organization organizing Social Functions with a view to Meet, Greet and Entertain and get acknowledged our culture to the next generation. They have organized various social events with great success and undoubtably this event is top of the table and received tremendous support from the members, their family, friends and neighbors.
There were many vendors having their booths arranged beautifully depicting various items they deal in like Dresses,Jewellery, purses, Legal advisors, Insurance advisors etc. includes: Nassem Collection; Karachi Outlets;Ethnic Trends;Reiki Mehndi; Kanji Insurance; Jiya Mehndi; Dupage Attorney; New York Insurance;Metlife Insurance;Islamic Stamps Around the World; Rejuvenate Health and Beauty;Ayesha Mehndi Corner;Fashionate by Zar;Sana's Boutique etc. Over and above there were many food Items available at reasonable rates. There was enthusiasm from all attedies visiting various vendors and enjoying delicious food items.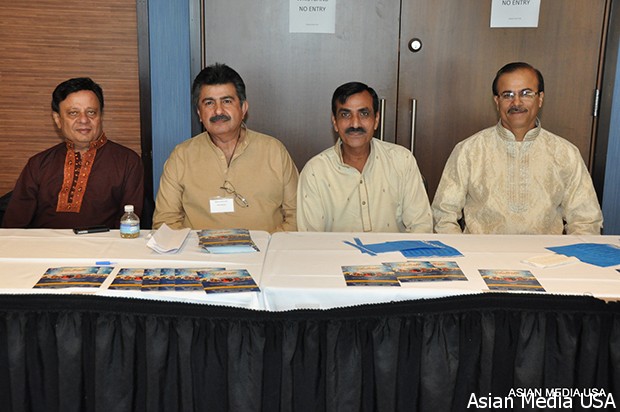 Mcee of the event was famous Noman Khan of Ye Cheese Group; program started by Dance presented by Ye Chese Group followed by Magic Show from Mr Ash delighting and mesmerizing children in particular and all presnt in general. Entertainment program continued with different Dances, Fabulous and adventurous Fire Dance; Sargam Group of Musicians performed Hillariou Ras Garba befitting to Navratri and Dussera.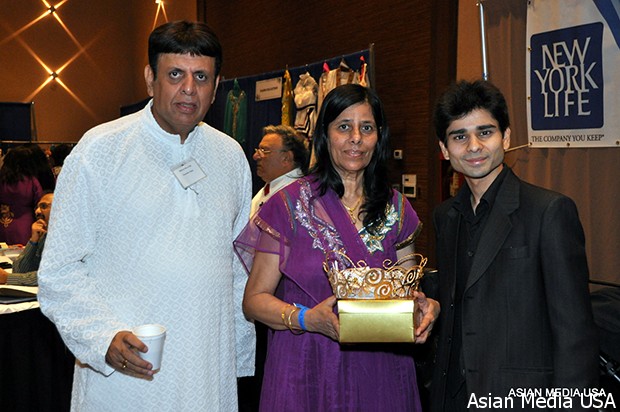 Majid Mithani informed Jyotikumar Chokshi, Editor of Asian Mediathat that main purpose of the club is to arrange Social Activities on special Days like Valentine Day and bring members close to each other thereby fostering friendship and establish relationship that may help in developing business too. Arranging Tours ans Entertainment Programs and Networking, meeting various people and diversifying activities looking to need of the society. It is also a mission to let members know what to do when they retire and its planning financially and socially