Moneydart Global Services Inc held Press Conference
Chicago IL: On behalf of Moneydart Global Services Inc., President Ajit Paul had invited various press representatives to their Press Conference at the Moneydart's office on 2551 W Devon Avenue to share the success story of Money Dart and to meet Mr. Y. Sudhir Kumar Shetty, Chief Operating Officer, Global Operations and Mr. Promoth Manghat, Vice President, Global Operations along with Mr. Ajit Paul, Americas Regional Head talked on the occasion.
Moneydart offers a range of currency exchange services using state-of-the-art technology to help transfer money quickly and securely, to anywhere Money Dart Global Service Inc. in Chicago, was established in and incorporated in Illinois. Current estimates show this company has annual revenue of $1 to 2.5 million and employs a staff of 7. Moneydart Global Services, Inc. was honored in to the Village of Hoffman Estates by the Chamber of Commerce in April 2011 Shehla Jamil Branch Manager; Ajit Paul President; Promot Manghat,Vice President Global Operations; Y. Sudhirkumar Kumar Shetty COO- Global Operations and Prabhakar Patel,Asst. Vice President Head Project America were present who gave details of their operation system, schemes, main goals etc. They gave satisfactory answers to the queries put forth related their working, Customer Satisfaction etc. Below is highlights of their comments regarding personal and business related services.
Money2anywhere offers you an online remittance experience with a combination of competitive exchange rates, quick processing of the remittance request and a friendly customer service team. We use cutting-edge technology to store your information in secure database and ensure total security to each of your transactions.
For more information, log on to: www.money2anywhere.com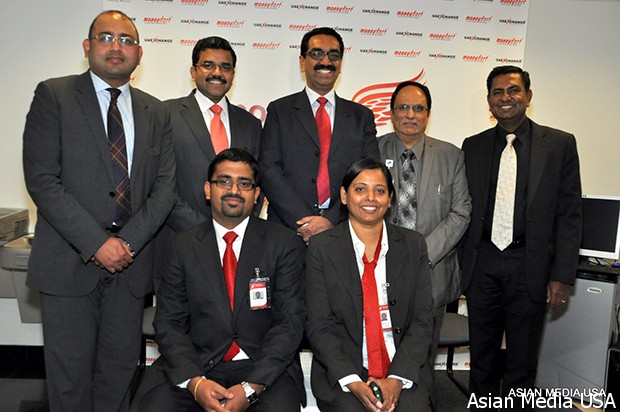 Xpress Money is simply the fastest way you can send money to anywhere! Our secure, state-of-the-art technology infrastructure and reliable back-end processes enable your money to reach your loved ones instantly and safe. For more information, log on to: www.xpressmoney.com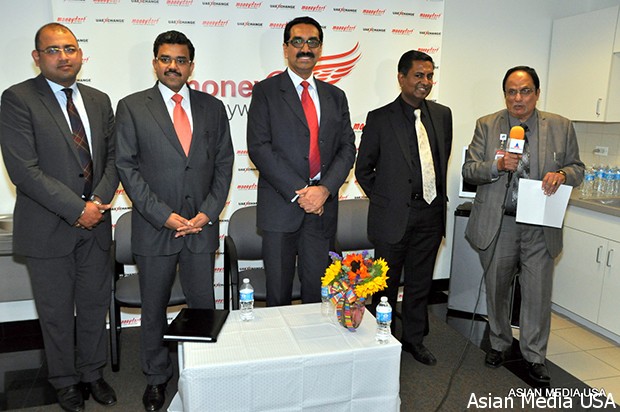 Smart Pay is a unique payroll processing and salary disbursement platform built in-house by our expert technology team. Its highly secure database stores critical information of corporate entities with dynamic functionalities like Salary Information File (SIF) generation and uploading. The high-end technology also ensures secure salary disbursement through user-friendly Cash Dispensing Machines. For more information, log on to: www.smartpaysolutions.com
Flash enables real-time credit of money in any bank account. Our strong technology infrastructure and secure back-end processes empower you to send money directly to your loved one's bank account, real-time. XPay facilitates you to pay for your purchases using your mobile phones conveniently. This secure payment gateway allows you to pay without carrying hard cash, credit cards or even without a bank account. For more information, log on to: www.xpayindia.com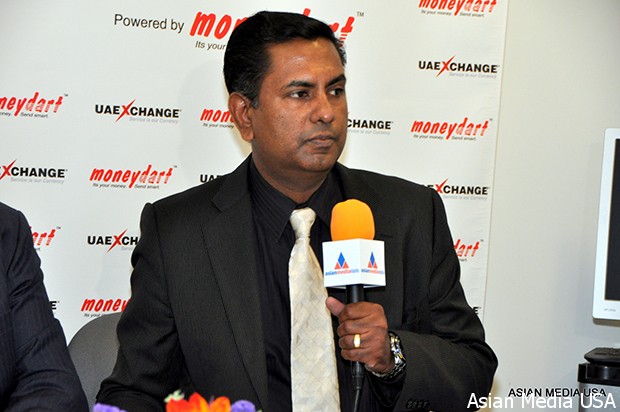 Promotions are our way of saying thank you for your support and encouragement all through. We bring you exciting promotions with great rewards as a token of gratitude for placing your trust in us. In over 32 years of successful operations, we have incessantly brought you exciting offers and promotions with mega prizes including beautiful villas, high-end cars, high value gold, cash in millions, exciting holiday packages, and more.
UAE Exchange is a leading global money transfer and foreign exchange brand trusted by millions of customers and partners, across the world. A people's brand, we are known for our quality and customer-centric approach. Started over 32 years ago, our consistent world class service has earned the trust of over 6 million customers, worldwide. With more than 700 direct offices in 30 countries across five continents, we are the only brand in the segment to own a global network of this magnitude. Our correspondent banking relationship with over 150 global banks adds to this strength. Our other services include retail Services of Remittance, Forex, Bill Payment, Wealth Management, Mobile Phone Products, Travel & Tours, Prepaid credit and debit Cards, Account Opening etc.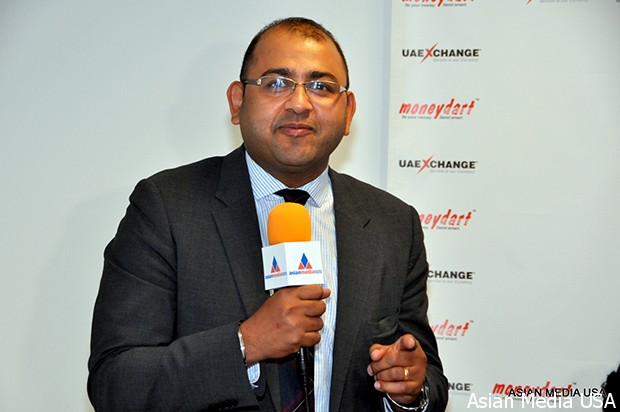 There were following representatives from various Press and Medias namely Ramesh Soparawala from India Post; Hemant Brahmbhatt from Hi India/Sandesh; Tariq Khawaja from Urdu Times; Harish Rao from Divya Bhaskar; Madhu Patel from NRI Today; Nand Kapoor from Indo-American News; Syed Sheeraz from Desi Talk; Suresh Bodiwala President, Jyotikumar Chokshi Editor and Nagesh Video Grapher from Asian Media; Rana Javed from Pakistan Times; and Suresh Shah from Gujarat Samachar/Akila.
This was followed by lunch at Tiffin Restaurant on 2536 W Devon Avenue and token gift and Portfolio with information about Moneydart Global Services Inc. was given to all.