Gujarati Samaj Organizes Fun-Filled Family Picnic
Chicago IL : Gujarati Samaj Chicago (GSC) organized a Family Picnic From 11:30 am to 7:00 pm, on Sunday July 14th, 2013 at Cook County Forest Preserve, Northwest Busse Grove# 24(Located on Higgins Road, Less than 1/2 mile East of 290, East of Route 53). Member Entrance Charges were $7 per persons and advance purchase charges were $6 per persons. For Non Members the charges were $10 per person-advance purchase $8 per person. Kids 5 years and below were free. Close to 350 members, friends, and well-wishers participated.
Gujarati Samaj organizes picnics every year in summer. President Suryakant Patel, and his team of Executives and volunteers showed great enthusiasm and effort in maintaining a trouble free environment for all the participants.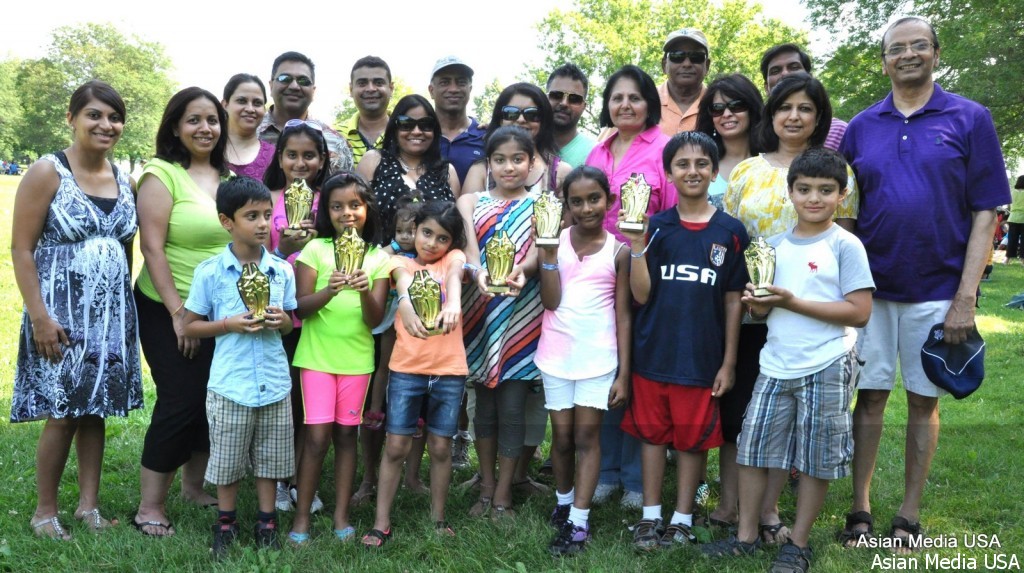 The food team was ready with Lunch at 11:30 am consisting of Gota, Chai, Mexican food, chatni, Chips & Salsa, Nachos & cheese, Popsicle and Ice cream. Dinner was served between 5:45-6:30 pm consisting of Khichdi, Kadhi, Veg Shak, Puri. To compensate for the hot weather, Water Melon was also served. The temperature was around 90 degrees F and enough water and drinks, with paper cups and paper towels were stacked to supply to the thirsty participants throughout the day. Soft drinks were also served to compensate for the heat. Throughout the event, many Indian games and sports, such as cricket, volleyball, Bingo, and Fun Games like Standing Kho, Gajgrah, Lemon & Spoon, and other enjoyable games were played. There were many games for children as well as elderly people and the winners were rewarded with prizes.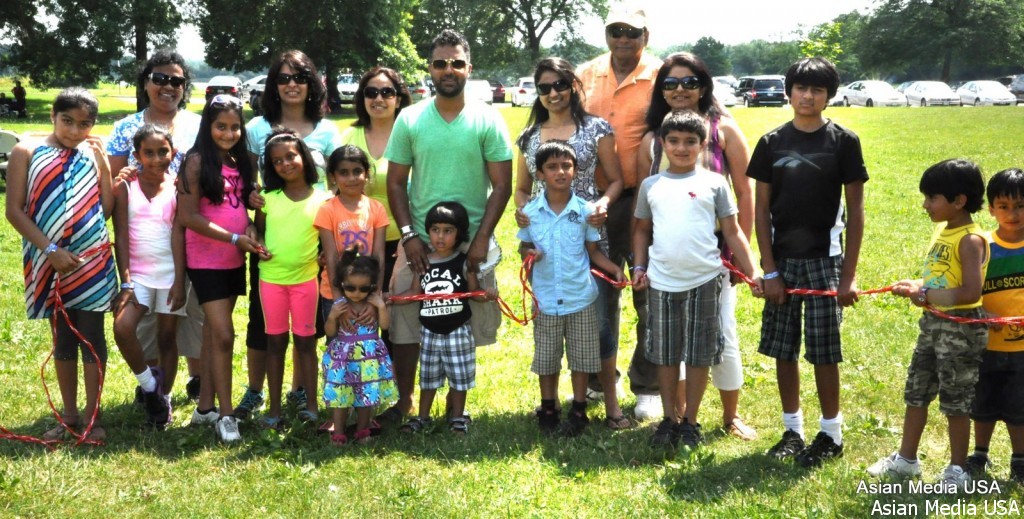 Trophies were given to Puja Lapsiwala, Vidya Soni, Esha Modi, Ayushi Modi, Shalin Shah, Sirohi Shah, Ayushi Shah, Eisha Shah were presented by spouses of the Board Members.
This summer picnic was enjoyed by all the guests due to the dedication and hard work put in by members, volunteers and the committee members of Gujarati Samaj. Food was prepared and supplied by Preetiben and her team.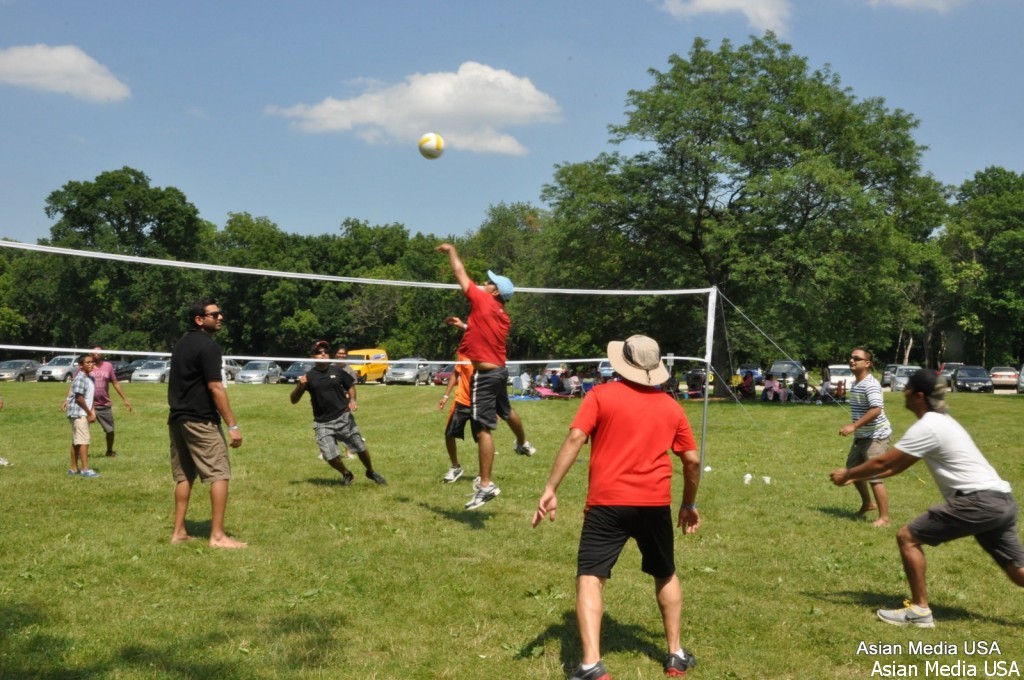 .
Suresh Bodiwala Chairman and Jyotikumar Chokshi, Editor of Asian Media had an opportunity to discuss with President Suryakant Patel regarding the picnic. He proudly said that his team comprised of youngsters who work amalgamating experience of seniors and putting in their own new ideas to attract the youth and to make Gujarati Samaj in line with the surging world, which can be seen through new programs like Bowling and Mix and Mingle.
Asian Media had the pleasure of interacting with various persons via live video by Shri Ganesh.
Picnic continued up to 7-00pm and ended after prizes given to the winners of Games.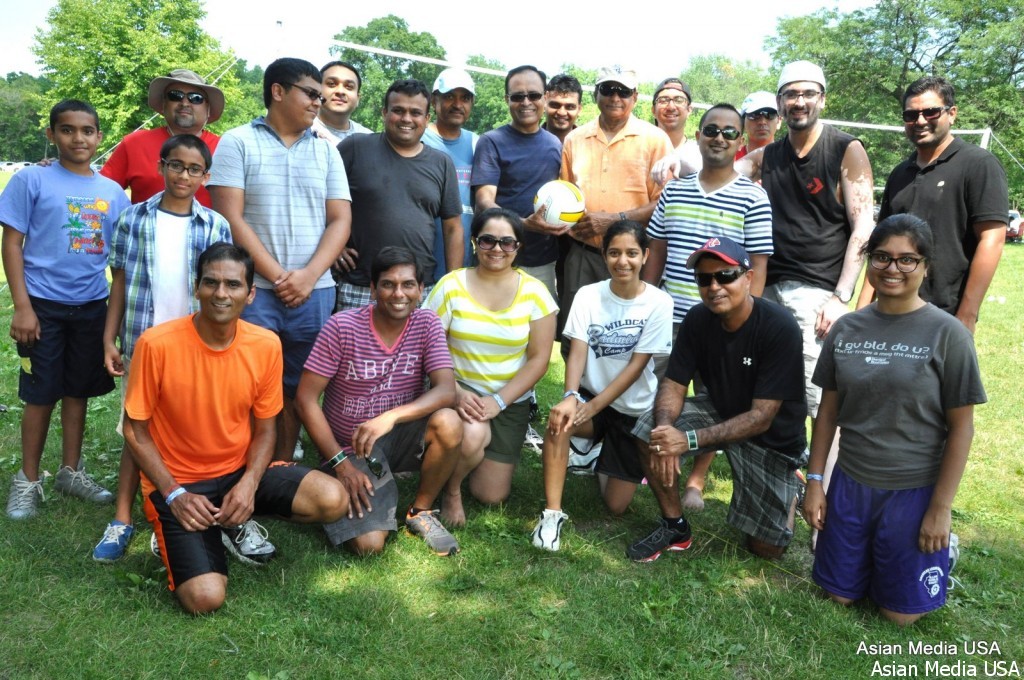 Gujarati Samaj Chicago is a non-profit organization serving the Chicagoland area. Our mission is to champion the Gujarati people to grow personally, professionally, emotionally, and spiritually by using compassion, unique perspective, and belief in Gujaratis' inherent goodness, integrity, and enormous potential to help each other. We provide a community for those who find joy in celebrating the Gujarati culture and Gujarati people.
The Gujarati Samaj Chicago vision is to help the Gujarati Samaj get ahead in life while still maintaining focus on serving the community, family, and other organizations.
Values: Respect, Truth, Collaboration, Fun, Family Values, Integrity, and Empowerment.
Upcoming 2013 Events:
• GSC Mix & Mingle: Saturday, August, 17th.2013 at Holiday Inn,3405 Algonquin Rd., Rolling Meadows, IL 60008. From 7-00 pm.
• Navratri Garba Raas: Saturday September 8th, 2013 at Manav Seva Mandir, 101 S. Church Road, Bensenville, IL 60106. From 7-30 pm.
• Diwali Dinner: Saturday, October 26th. 2013 at India House, 1473-1521 W. Schaumburg Road,
.
The following members are part of the 2013-2014 Gujarati Samaj of Chicago Executive Board.
Suryakant Patel- President, Kamlesh Shah- Vice President; Jayesh Parikh- General Secretary; Bhavesh Shah- Cultural Secretary; Manish Pandya- Treasurer; Deepen Modi- Jt. Treasurer; Sandip Shah- Board Member; Ashok Shah- Board Member; Vibha Dave- Board Member; Payal Shah- Board Members; Maulin Parikh- Board Member; Umang Shah- Board Member; Dakshesh Modi- Board Member;