Shreejidwar Haveli Vaishnav Samaj of Midwest celebrated 5th Patotsav
Chicago IL: Shreejidwar Haveli (www.shreejidwar.org) established by Vaishnav Samaj of Midwest (VSM) located at 440 W Fullerton Avenue, Addison, IL 60101 celebrated its 5th Patotsav (5th Anniversary) over a period of four days in a grand manner. There were unique Darshans of Lord Shrinathji under Pushti Pranali every single day.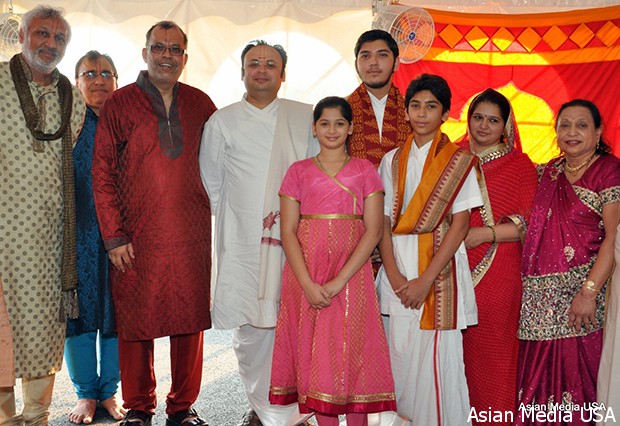 Celebrations started on 4th July with Shobha Yatra followed by Kunvaro Darshan during the morning hours. There was Vivahkhel Darshan in the evening followed by Garba. Sagai Khel Darshan was organized on 5th followed by Music evening by Shweta Ranade and Amit Pachegaonakr from Mumbai. Chhapanbhog – the ultimate celebration and Darshan was organized on 6th July. There was Vrajkamal Darshan on 7th July to conclude the celebration. Spiritual discourses were given by .Pujya 108 Shri Dwarkeshlalji (Vadodara) .He guided the celebration, explained the significance, and spiritual meaning.
More than 4,000 devotees from Chicago land and Midwest participated in the event. Youth had become the volunteers and shouldered the responsibilities of Event Planning, Parking, Food, Darshan Management, etc. Lunch and Dinners were organized by VSM every day. Devotees praised the excellent management of every activity.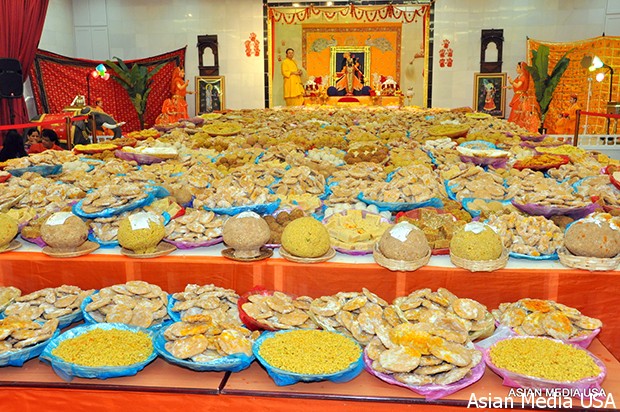 Shreejidwar was built with a capital outlay of more than $3 million in May 2008. In just five years Shreeji Dwar has grown in strength. There were less than one thousand regular devotees in 2008 which now stands at 4,000+. VSM had a bank loan of $1.1 million in 2008 which has been almost repaid in just 5 years. The current loan balance is only $100,000. VSM's devotees have acquired more land in last 3 years. All the festivals are celebrated in rich and unique tradition of Pushti Marg. It is the charter of VSM to satisfy the devotional needs of followers of Pushti Marg which was established by great reformer Mahaprabhu Vallabhacharyaji.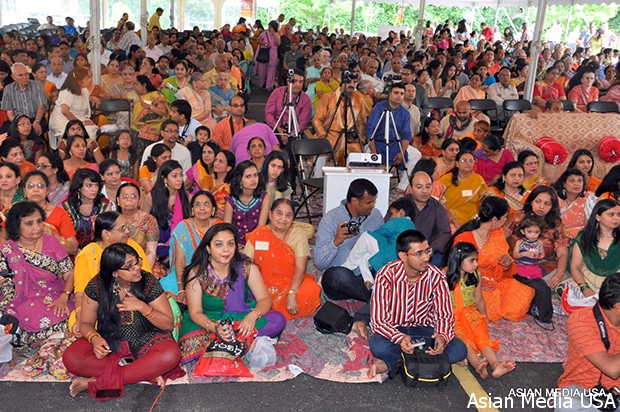 The current leadership of VSM has plans to take Haveli to a different level. Additional 30,000 square feet of construction is planned to accommodate the growing congregation. VSM has already received approvals for meeting point for senior citizens. Very soon, Prasadam Kitchen will be inaugurated. It already provides education and inculcation of hindu values to kids growing up in America. There is a plan to start Yoga classes shortly. Shreeji Dwar has become the pride of the community. It is supported well by Addison city, Congressman Roskam and other community leaders.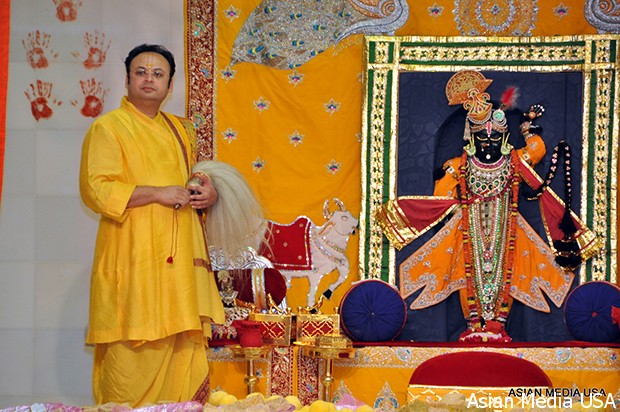 VSM management led by Dr. Umang Patel (President), Rajesh Shah (Chairman), Kamlesh Shah (Secretary), and Hansaben Patel (Vice President) has ambitious plans for the needs of devotees in general and community as a whole. VSM welcomes all to visit Haveli and seek the devotional and spiritual blessings from Lord Krishna. Everyone is invited to next big events of Nand Mahotsav on Saturday, August 31st and Annakut on Saturday, November 18th.
VSM has thanked devotees, volunteers, and spiritual benefactors for their support.