DR. RS Praveen Kumar IPS (Rtd) Chicago Meet and Greet
Asian Media USA ©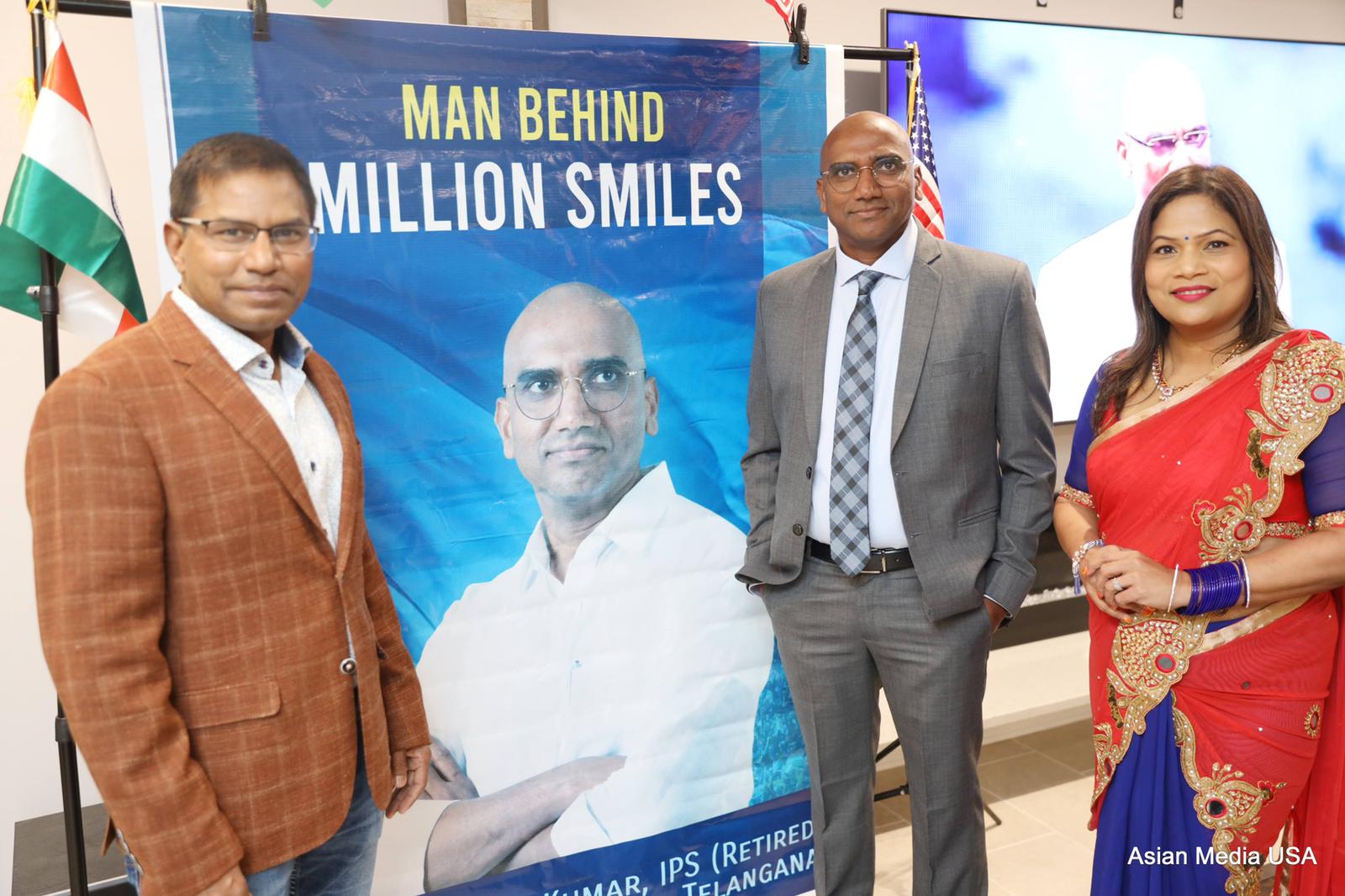 Chicago IL: Global NRI Forum arranged a meet and greet event for Dr. RS Praveen Kumar IPS (Rtd.) hosted by Saireddy Gongati and Bindhu Gongati on 8/26/2022 at their Gongati Residence, Palatine, IL (Chicago). The program started with the Indian national anthem, and the agenda for the meeting was for Dr. Praveen Kumar to share his vision and take suggestions and Q&A from NRIs.
Dr. RS Praveen Kumar has served in Indian Police Service (IPS) for 17 years, and for 9 years, he chose to be a Secretary for Social Welfare Schools for AP and Telangana states.
Dr. RS Praveen Kumar shared his experiences, and he visited Dubai, where people live like slaves as they drop out of their education. At the same time, in the USA, people live perfect lives because of a good education. People who came to the USA from social welfare schools have a good life, and he promised: "I would bring at least 1 lac students from poor and underprivileged families to the USA in the future."
He also mentioned Telangana state is in the #2 position from the top in liquor consumption. The government opened belt shops in every village, and liquor became so cheap and easy access to buy on every corner that young people became drunkards. The government supposes to provide employment and invest in poor people for betterment instead of encouraging people for alcohol consumption. Until today, our CM has never visited a single University. We are living in a pathetic situation after 75 years of independence. In Telangana, one of the CMs had a 50-acre farmhouse in 2014, but today the same farmhouse is in 300-acre land surrounded by a big compound wall with high security. He questioned people, "where did this money come from?" It is all public money.
Social welfare schools are for impoverished background students who come from minimal needs in their houses, but the system always ignored these schools; During his service as secretary, he changed many student's lives by introducing several innovative programs such as film schools, sports schools, coding schools, and sending children to foreign countries for the greater exposure, where he helped many students to achieve their dreams. He was able to achieve all these with significantly less budget in his hands.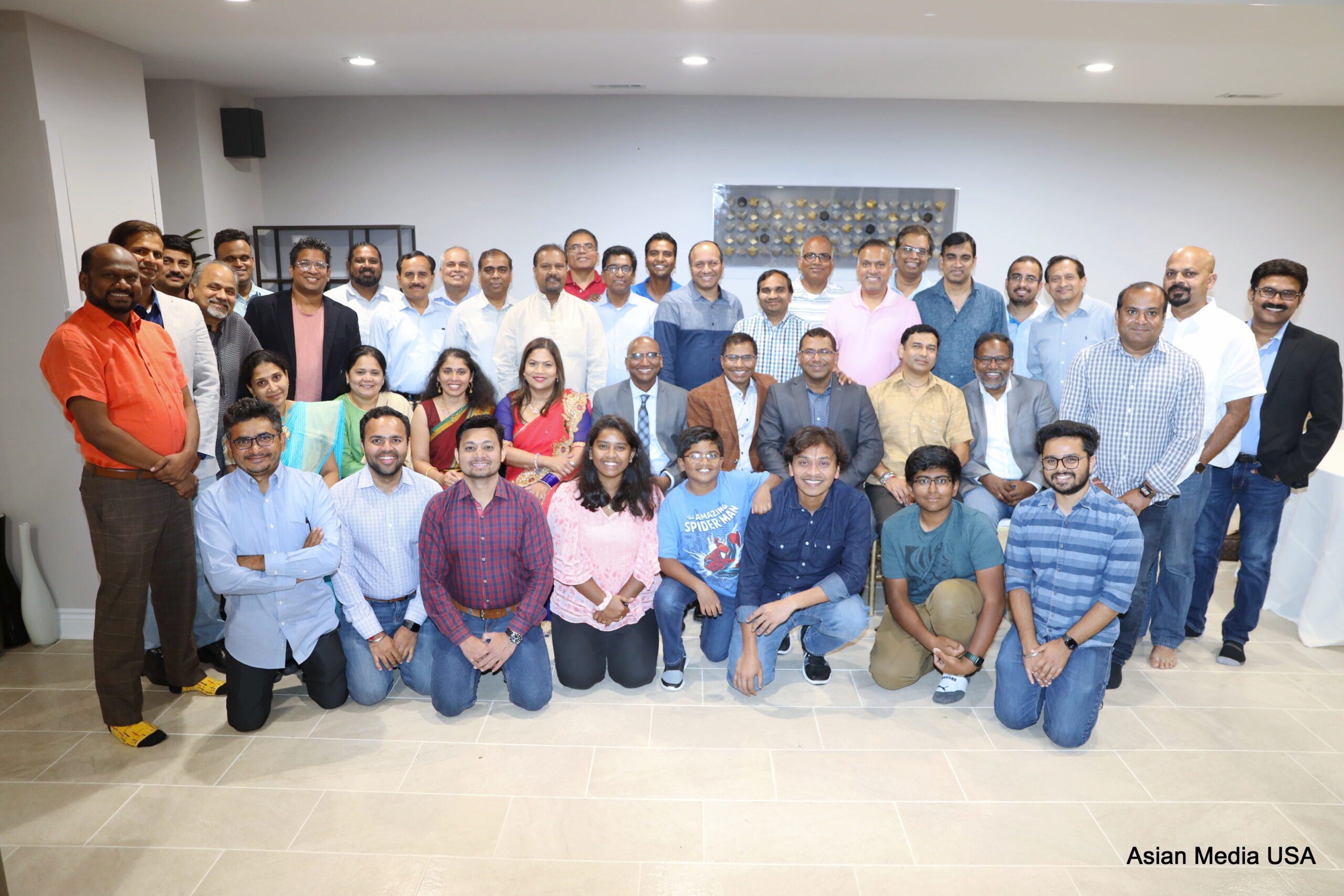 He requested NRIs to give their ideas and get involved in programs that can help uplift the underprivileged and give them a better life by providing better access to education. Representatives from the different organizations such as Global NRI Forum: Roy Manthena, Venkat Maroju, Saireddy Gongati, and Bindhu Gongati, TTA: Rama Krishna and team, CAA: President Malathi Damaraju and Padmakar Damaraju and NATS: Emmanuel Neela and team were part of the meeting to join hands with his vision.
Photographs by: Asian Media USA
Press release by: Staff writer
Suresh Bodiwala
Chairman
Asian Media USA
Cell: 847-420-4789
E-Mail: bodiwalasuresh@gmail.com
Disclaimer: Asian Media USA
Asian Media USA press releases are event oriented and published after careful review and examination of the contents without bias or without being influenced by race, color, nationality or religious persuasion. In other words we are completely neutral according to generally accepted journalistic principles and long established conventions governing Newspaper reporting. Any use or disclosure of the contents of either is unauthorized and may be unlawful. All liability for viruses is excluded to the fullest extent permitted by law. Any views expressed in this message are those of the individual sender, except where the sender states them, with requisite authority, to be those of the Asian Media USA. If for any reason including but not limited to prior written authorization, Newspaper or similar entity do not give the credit for the content and photographs, Asian Media USA reserve right to take legal action to prosecute for violating copy right law to the fullest extent of the law.