Consul General Amit Kumar's Address at Illinois General Assembly
Consul General Amit Kumar addressed the Illinois General Assembly at the Capitol in Springfield on 05 April 2022 at the invitation of Hon'ble Speaker Emanuel Chris Welch.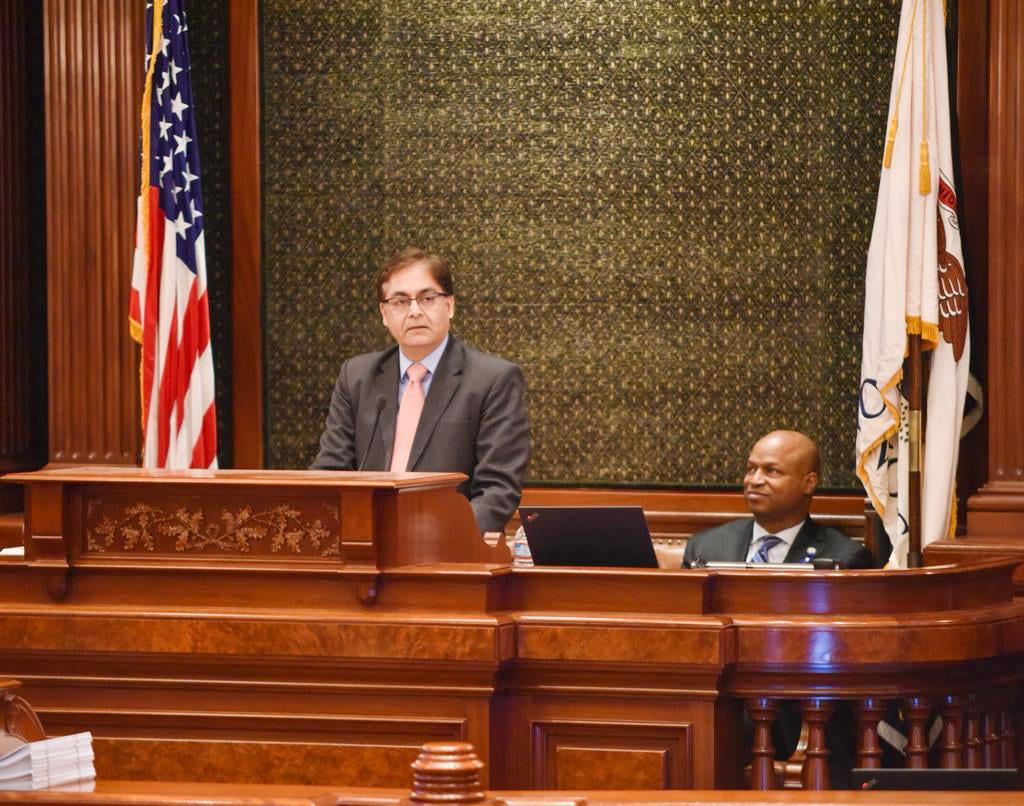 CG Kumar spoke on the India growth story, priorities in the vitally important India-US Strategic Partnership, and immense synergies in India-US ties including those with Illinois.
CG Kumar separately met Speaker Welch, House Minority Leader Jim Durkin, Senate President Don Herman and Senate Minority Leader Dan McConchie along with their leadership teams.
Representative Seth Lewis also joined a few meetings. Members of the Indian American community, who over the years made significant contributions in advancing the India-US partnership, also joined the event.
Chicago
06 April 2022