YOUR DIL conducted Inspirational Fund Raising for children's education in Pakistan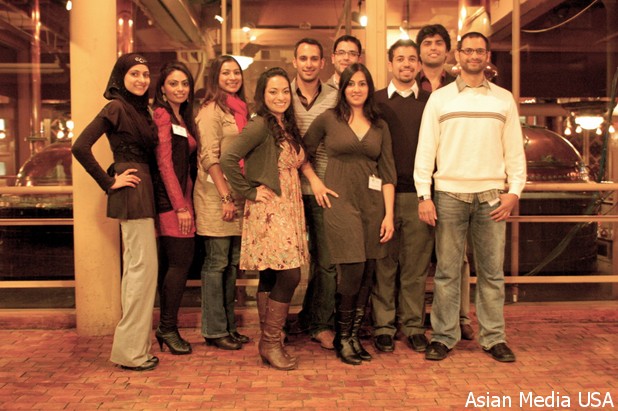 Chicago IL: Youth Outreach, Developments in Literacy (YOUR DIL) hosted its first event of the new year, netWork it for Education: Celebrating Literacy One Child at a Time, at Reza's Restaurant in downtown Chicago on Saturday, January 14, 2012 to raise funds for schools in Pakistan.
The event featured networking activities for young professionals and an inspiring talk from Ethan Casey, a veteran journalist, editor, and author who writes extensively on Pakistan and other developing countries. A vocal advocate for harmonious relations between the United States and Pakistan and longtime supporter of DIL, Ethan spoke to an engaged audience of YOUR DIL Chicago's young professional supporters about his experiences living and traveling in Pakistan and working with DIL's schools in Pakistani villages. Addressing young Pakistani-Americans as "vanguards of the Pakistani community in the United States," Ethan provided insightful advice on how they can help to bring better awareness of Pakistan to the American people. "Your generation is on the verge of really bursting out into American society in a great way. … One of the simplest ways that you can help to create better understanding of Pakistan in America is just by being yourself, being professional and courteous in your interactions, and representing Pakistan in a good light," said Casey. He also emphasized the need for Pakistani-Americans to get more involved in American society: "You are all members of the American public and so it is your responsibility to involve yourself in American society. Being active in politics is a great way to change political decisions in favor of your community."
"Education is the best way to tackle poverty. These children live in some of the most destitute villages in Pakistan and to them, their school is the best place in the world. It is a place of hope, a place of limitless possibilities. We can help these children stand on their own two feet; that's the difference we can make," said Mazhar Masud, President of YOUR DIL Chicago who has been with the organization since 2008. Following Ethan Casey's talk, Masud gave an engaging presentation on the work DIL is doing to advance literacy in Pakistan.
The night capped off with a book signing session with Ethan Casey, who gave out free copies of his intriguing new book Overtaken by Events: A Pakistan Road Trip. Owing to the strong support of over 90 supporters who attended the event, YOUR DIL raised over $5,000 for DIL schools in Pakistan.
About YOUR DIL
Established in 1997, YOUR DIL is a national organization of young professionals working to advance literacy in remote and neglected areas of Pakistan, especially among girls. To learn more or to donate to DIL's education initiatives, please visit www.yourdil.org or e-mail chicago@yourdil.org for more information.
Photographs and Press release by: Asian Media USA
Suresh Bodiwala
Chairman
Asian Media USA
Bus: (847) 679-8583
Fax: (847) 679-5336
Cell: (847)420-4789
sbodiwala@sbcglobal.net
Copyrights (c) 2010 – Asian Media USA
No one shall download or otherwise duplicate the graphics, images, press release and written content from the PDF without our express written permission. Likewise, no one shall reuse the aforesaid things, as the same are the intellectual property of the Company, we hereby reserve all rights
Disclaimer: – Asian Media USA
"The information in this e-mail and any attachments is confidential and may be legally privileged. It is intended solely for the addressee or addressees. If you are not an intended recipient, please delete the message and any attachments and notify the sender of misdelivery. Any use or disclosure of the contents of either is unauthorized and may be unlawful. All liability for viruses is excluded to the fullest extent permitted by law. Any views expressed in this message are those of the individual sender, except where the sender states them, with requisite authority, to be those of the Asian Media USA